What is Digital Signage?
Digital Signage is a highly powerful and flexible communication method: a dynamic sign (screen) that displays
digital media to a public audience. Digital signage software works over an Internet connection, delivering rich media content
to digital screens. Use digital signage to grow your revenue, reduce your cost and reinforce your brand.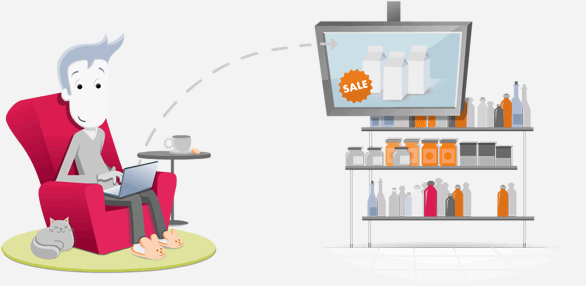 How does it work?
Place single or multiple screens
in your venue.
Sign up for an account and get
immediate access.

Create your content online.

Broadcast to your screens on-line
from anywhere to anywhere.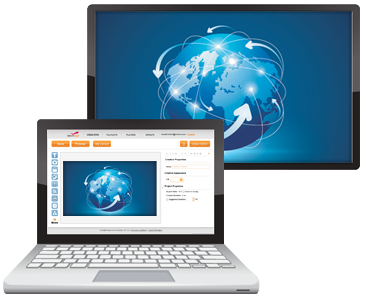 Get started!
Sign up for a free evaluation account and log in.
Use the online editor to create your campaign.
Get any PC/Android device & install the NoviSign Player application on it.
Plug in any standard TV screen (any size) to your player device.
Start remote managing all your players over the Web.
You can start using it right now
and switch to production at any time.
NoviSign offering
NoviSign offers Digital Signage Software as a Service – Your dynamic digital sign will be up and running in minutes with NoviSign Web-based service to
load and broadcast your sign screens. Update your advertising campaign by locale, event, and time to attract potential buyers to your store,
service, Web site and more. Low-cost software as service, no special hardware needed and easy setup!