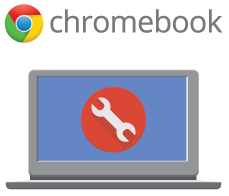 For those of you who do not know that, Google provides a service called "Chromebook White Glove Service".
This service is for those of you who would like to buy Chromebooks and get them when they're already configured with your network credentials, enrollment to Google Device Management Console, applying network configuration settings, WiFi and more.
I tried to search (yes, Google search engine) for White Glove Service for other Chrome OS devices such as Chromebox, Chromebase and Chromebit, but I have found nothing. I suppose that if they still don't have this service for those other Chrome OS device, they will have it soon, since the Chrome Device Management Console is supposed to manage not only Chromebooks, but also Chromebox, Chromebase and Chromebit.
Once we can confirm the other Chrome OS devices, this is a great solution for big installations of Chrome OS digital signage. Something you might want to consider in such cases.
Let's wait and see.
Yuri.