These days (7th – 9th of November 2019) a huge retail trade fair is being held in Qingdao (Shandong province), China: China Shop. 900 exhibitors, 120,000 square meters and visitors from all over China and the world.
Like in Paris EquipMag expo (biggest retail expo in France) where NoviSign took part together with Pricer, presenting shelf edge displays with NoviSign's digital signage software (shelf displays are 21″ stretch commercial displays, model LS21H1 by Goodview). The shelves are presented as bundle package by Pricer – the world's most famous electronic tags company. That includes Pricer's electronic tags which are connected to a server database, Goodview stretch LCD displays and NoviSign's software running on those Android based shelf displays.
NoviSign and Pricer have recently initiated integration between NoviSign's solution and Pricer's database, in order to connect the new edge shelf displays to Pricer's database as any other electronic tags, which is sold by Pricer.
The booth at the China Shop expo is by Schmidt & Co. (Hong Kong) Ltd. – Pricer's distributor in China.
If you're in China in the following 2 days, please come to visit the booth.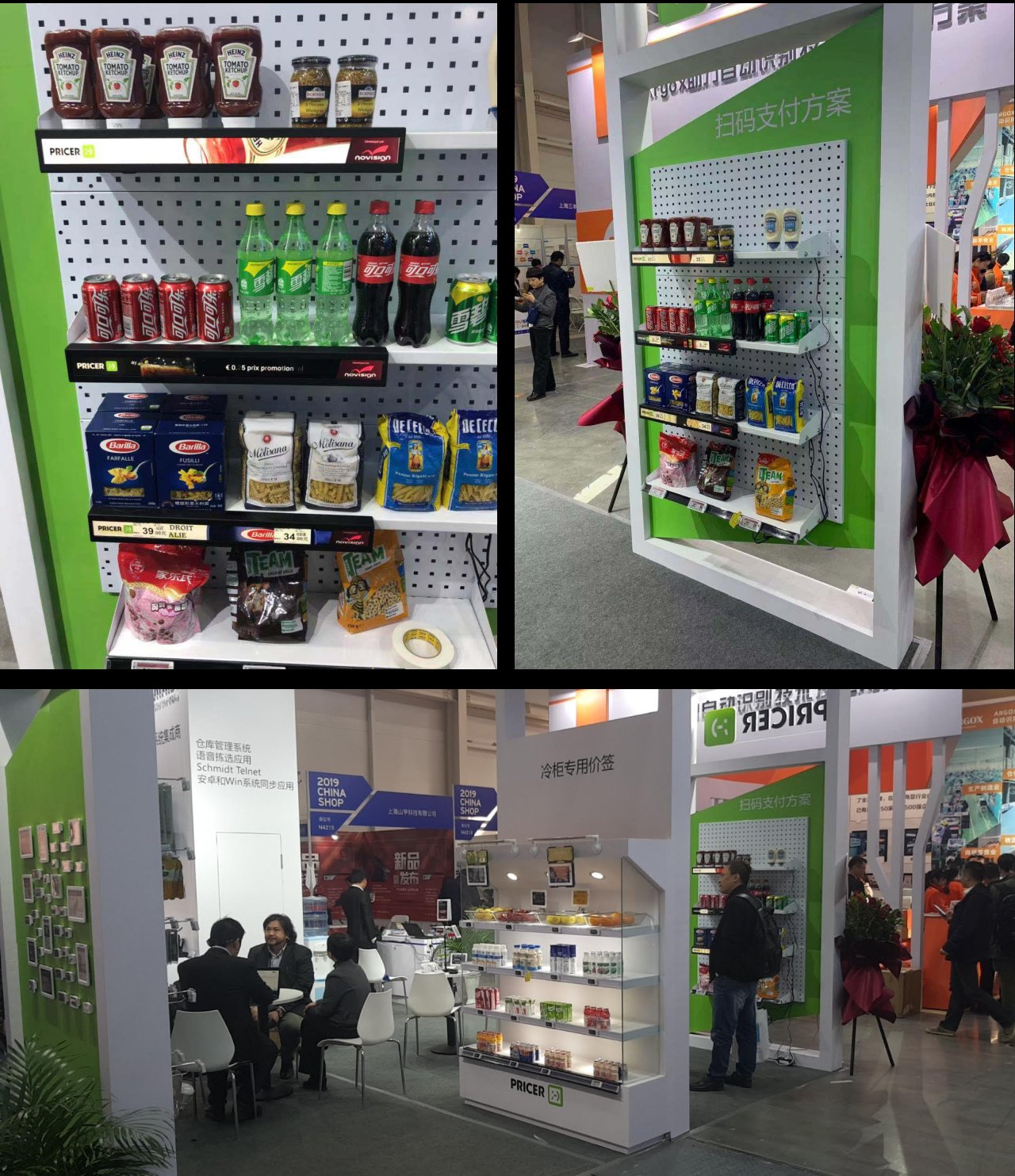 Xiexie nimen (thank you, in Chinese).
Nir