It wasn't the biggest or the most successful InfoComm, not at all, but I was smiling all the time. This was exactly what I needed. After two years of no travel, no real business engagement that involves people in the flesh, this was a real relief.
The first international, large-scale show, after so long that no one could have even reassured us that it is really going to happen, even the most cynical, cold hearted, business oriented, "American" style sales guys, must admit that it was something different. The usual polite smiles felt a bit more welcoming and warm. The question "How are you these days?" felt much more sincere.
NoviSign made a decision that in any case, as long as the doors will be open, we are coming to Orlando InfoComm, and so we did! We came with our Alcogel Dispenser (NoviTizer), with masks, all the tests and vaccines (most of us are from Israel, so we were even boosted by the third shot) – and this was indeed – looking back – the right decision!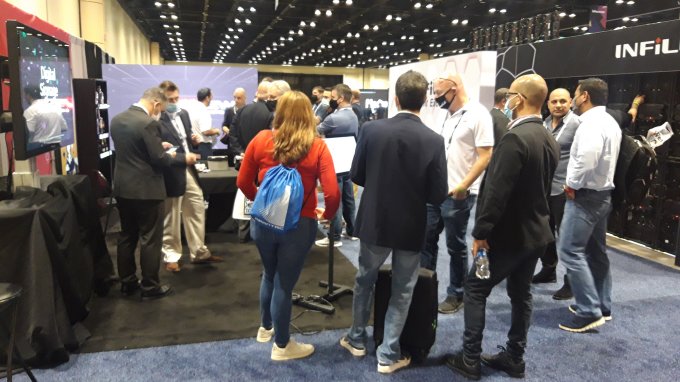 First of all, we were happy! This vibe was clearly in our booth and it was felt clearly by the visitors. The traffic was not at its peak, like in the previous days, BC (Before Corona;-)), but the people were super nice, relaxed, seemed like they had more time to spend, asked deeper and smarter question and all along the meeting, it was clear that the visitors this year are more "relevant" to the business.
We also managed to spend precious time to sit down and calmly discuss the future plans with the partners that came to visit, we see very high value in those meetings, understanding the real needs from the field, the real problems and challenges and even update each other on our personal status, as we all been through rough times…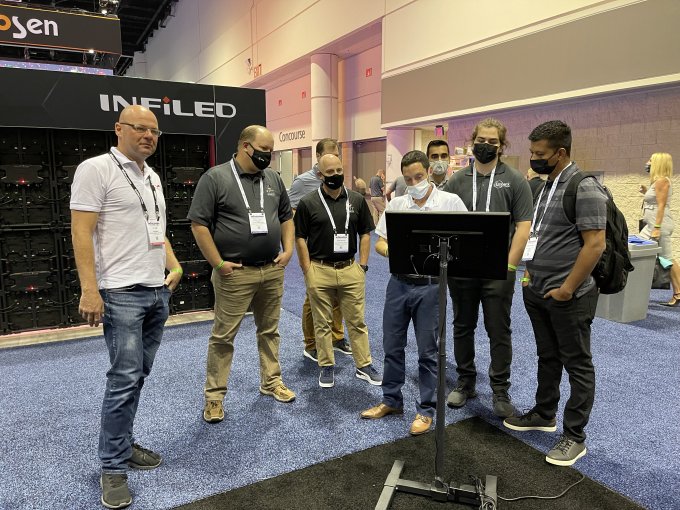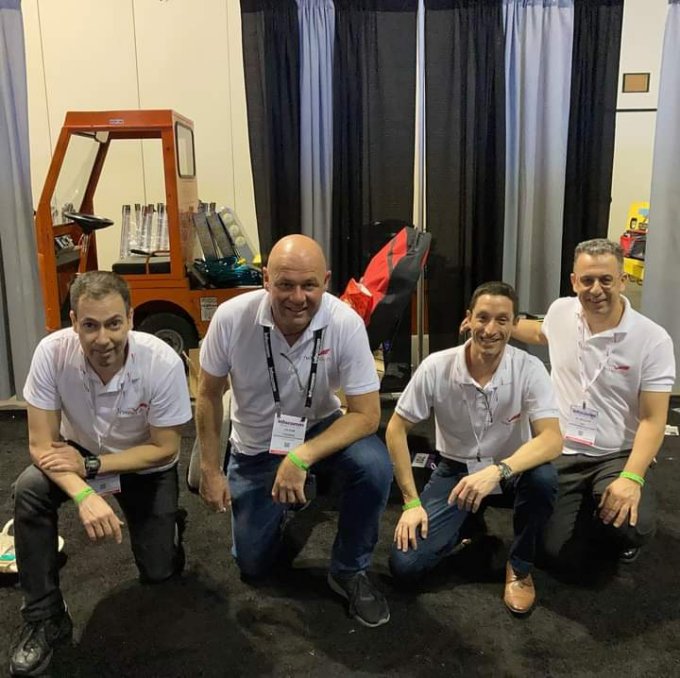 As for pure business – we demonstrated some new features such as our remote events triggering, shelf screens displays and dynamic pricing, cooperation with Primeview, security, Studio and more. Our partners appreciate our ongoing investment in the product and expect no less in the future. Our partners know that if we are given the right customer validation – they are able to influence (enhance, accelerate, expand or even charge) our development roadmap!
Chad.
Watch videos of our booth at the expo: