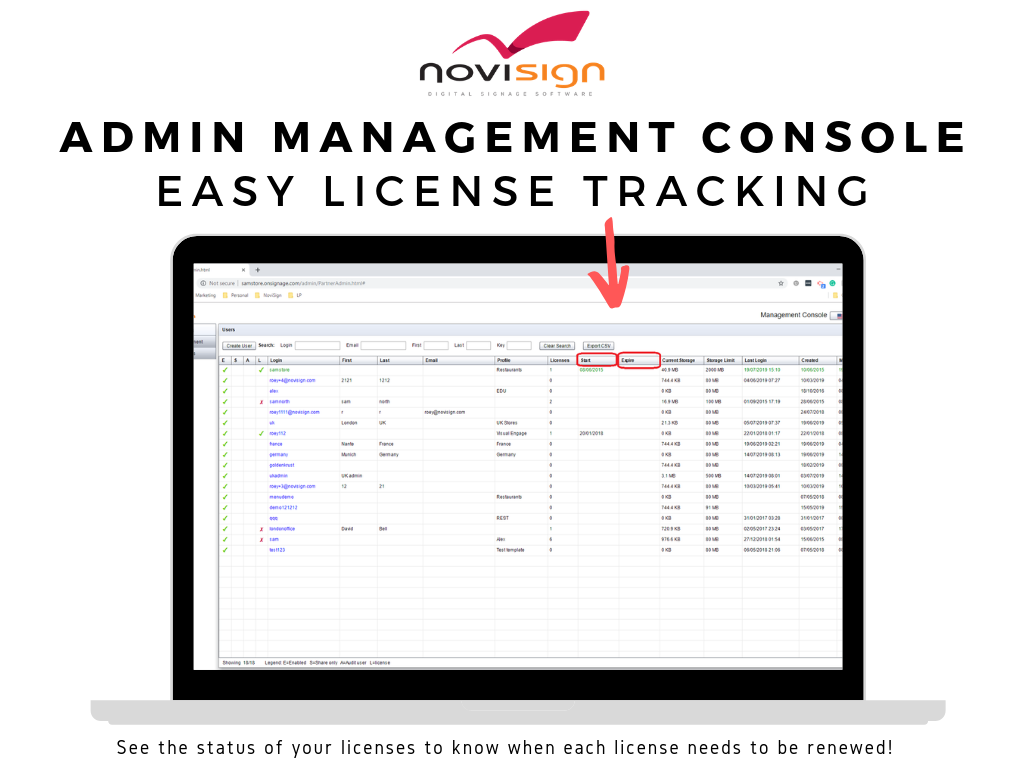 Being able to easily see when each software license was activated and when it expires is critical. To help make this process easier, we've added two columns to the management console; Start & Expires. When logging into the NoviSign Management Console you will know be able to:
View the high-level statuses of all licenses
See the start and expiration dates of licenses
Understand when each license needs to be renewed
What is the Management Console?
NoviSign's Management Console is a back-end admin portal that is included with 20 licenses or more with NoviSign. Using the Management Console you can:
Create and manage users
Setup shared user accounts
Assign licenses to users
Assign specific templates with users
Set permissions and access level per user
Set user audits
Access all accounts
Allocate cloud-storage per user