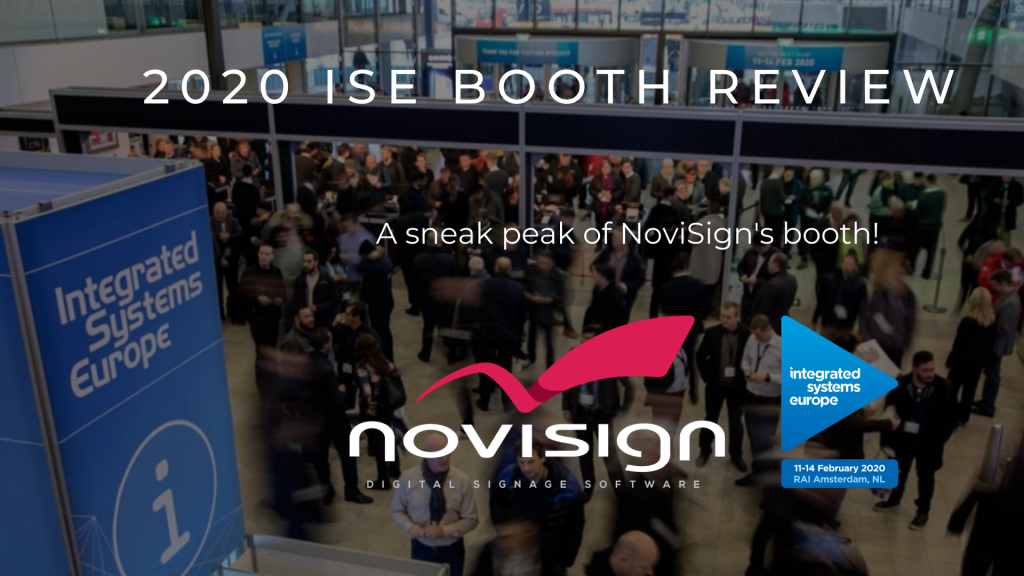 Yes! We will again be showcasing our digital signage solutions at the world's largest PRO AV exhibition at the Integrated Systems Europe Show in Amestradarm, February 11th – 14th, booth 8-C319 Hall 8 (map here).
At this year's show, we will be emphasizing IoT Digital Signage and how it can be used to create experiential-based digital signage! Let's know go over a couple of items that you will discover at our booth!
Dart Board IoT
We've connected sensors to a traditional dartboard to trigger connect that is being displayed on a screen. So, for example, when the dart hits the board, a success message displays onto the screen. 
Now imagine how sensors can be used in a retail environment. Let's say you are in a grocery store and looking for drinks. Above the drink, coolers are LED screens with content playing. When you open the cooler door, the content above the cooler changes to say advertisements or specials, this triggering of content would be generated through a sensor that is built-into the cooler. 
By using sensors, digital signage and NoviSign, you can create and send targeted information to a screen based on a specific action. This allows stores to create and send appropriate content to a user based on customer interactions with products and items.
Interactive Kiosks
Another fun and engaging demo that we will have at the show is an information kiosk. The interactive kiosks content was built-in NoviSign software and set-up in a catalog style kiosk layout that highlights what we do, project install examples and videos. It is an excellent example of how interactive kiosks can be used to tell your stories story while creating an engaging experience.
Wine Tasting Button Box
And third but not least, we will have an experiential wine tasting demo that not only lets you sample the newest red wine but gives you information about sample wine. Incorporated into the wine tasting display is a box featuring a "Learn More" button, when the button is hit the information on the screen changes to play a video about the wine and how it was made.
This type of setup is great for POP displays and retail environments for product storytelling and value building. Aside from sharing information, you can also display product coupons and specials.