NoviSign is proud to present: Interactive screens for conferences & business events
Last week we had the honor to take part at Globes' (one of the major economic newspapers in Israel) annual business conference with our interactive screens. Our goal was to raise the discourse and the experiences from the conference on the screen. In practice, the noise and traffic were larger than we imagined, when hundreds of tweets and photos from the conference were displayed on the screens through the day and the exposure of the content from the conference on social networks was enormous.
'Mad' (digital marketing and advertising) is an annual business conference attended by influence people in the advertising industry, business people and reporters in order to take part in discussions related to the Israeli economy and to promote themselves and their business. This year, by using NoviSign live social walls we offered the attendees to publish content from the sessions and personal insights on the big screen in front of thousands of people who took part at this event. In fact, the screens allowed to have a practical dialogue about topical issues evoked various panels and it presented a current and dynamic slideshow of the people who took part in different places and on different activities of this day.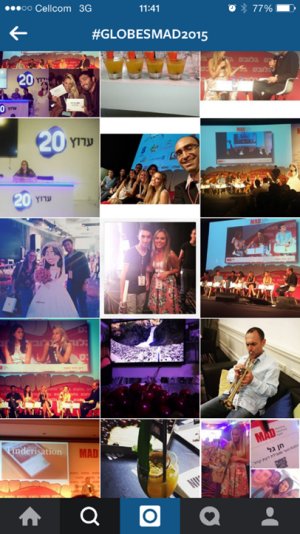 Preparations for the social activity were very simple and required no maintenance during the event. The screen itself was designed by NoviSign online Studio and included a ticker for the Twitter tweets, Instagram photos slideshow and RSS feed from Globes website. In terms of hardware, all we had to do was to connect a Minix Neo X7 (Android TV box) to one of the screens at the event using NoviSign's live social walls software. In order to invite people to participate in the activity. The conference organizers published few days before the event and through it that the hash tag word for this event was to be #GlobesMad2015.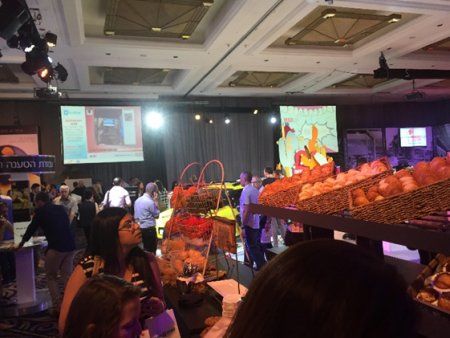 The results were amazing! The event took place for more than seven hours and the screen was updating all the time with the most recent content from every panel and location of the conference. In addition for the dynamic screen, the conference social traffic was increased and there were over 50,000 people who viewed the content from the conference by social networks. Beyond the exposure, the guests of the conference got a unique and special experience when they were given the opportunity to take an active factor of the conference by taking part in a debate around the conference on the screen and share their personal experiences from the event.
Want to hear more? Click here to see live social wall.