You know what publishers love the most? Rating! What else? Captive audience! Combining these two will be the publishers' dream coming true. We all understand that TV commercial time slot during a very popular 'rating monster' show is highly effective. Many people are watching the show, nobody knows how many people actually see the commercial (toilet, brief look at the smartphone, making a quick sandwich), but the assumption is that most of the viewers are 'lazy' and waiting for their favorite show to come back, so they watch the commercials as well. The assumption is probably mostly correct, but still – we have high rating, but the audience is far from being captive!
Where can we find a captive audience? And how is the Digital Signage modern solutions bring the publishers closer to their dreams?
The answer is quite simple – Digital Signage can be located everywhere these days, using modern SaaS and Android based Digital Signage players – it's even not so expensive anymore. Digital Signage cannot bring the rating of a successful TV show, but it surly can catch the captive audience! While pumping gas into your car, or while waiting at the doctors' office, but the best captive audience can be found in the elevator!
The elevator ride is boring, it is a small space, nothing else to do, it takes 20-60 Sec in average and usually even the smartphone is not that responsive. If the Digital Signage screen in the elevator will show something appealing, and most important – relevant, no one will look the other way – this is the classic captive audience for advertisers to provide a short, focused, location based(!) message for their customers (the advertisers).
Technically, Digital Signage in elevator caries some challenges, none of those is a blocker any more. A Wi-Fi simple access point will solve the connectivity problem. A screen embedded inside the mirror will look prestige and effective. Using NoviSign's CMS, together with android based Digital Signage app, will complete the solution.
Android Digital Signage for elevators – catches your audience, elevates your business!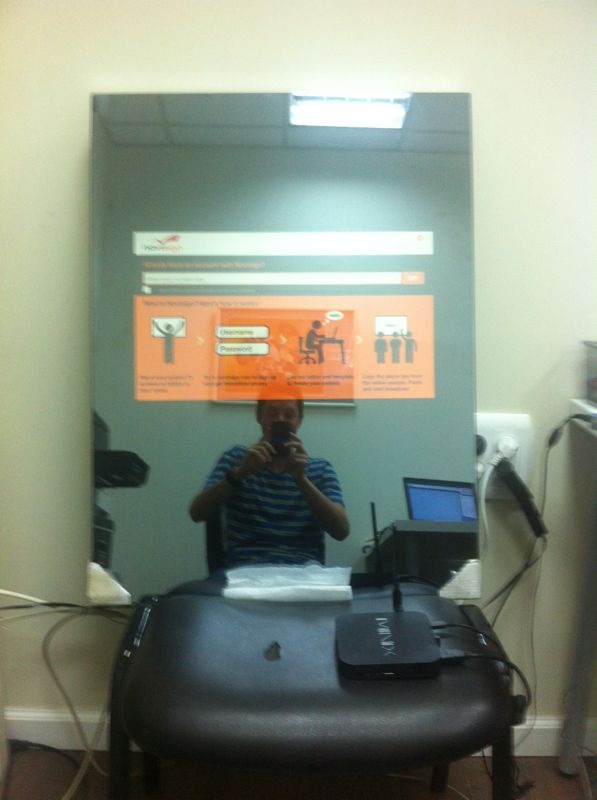 Nir.