I guess anyone can imagine the 9 – 5 people, (which are most of us, in the modern word, let's face it…) leaving the office at around the same hours for lunch or on the way home. I guess anyone who is dealing with marketing challenges thought at one point, if I could only reach these people somehow… I'm sure I can communicate something relevant to them, while they are coming to the work place, leaving it or even while in the office building itself, running around between the rooms and the floors.
Digital signage for office building is not a new concept… I believe we could see screens spread around offices presenting some marketing content since the early 90's, so what's new? Well, a lot…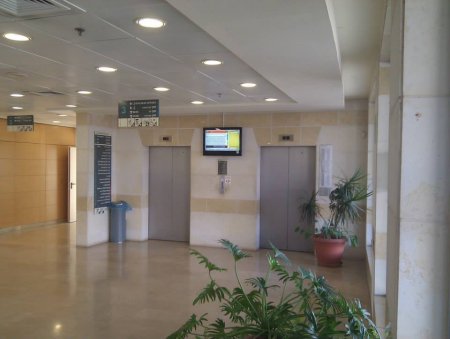 The price for deploying office building communication platform, using digital signage has dropped significantly – the ability to set a digital signage network is considered a low cost investment these days.
The highly dynamic nature of modern digital signage network, as IP based platform, allows the office building management to provide highly effective and relevant information and entertainment (infotainment), such as: communication for events, sales and commercial opportunities nearby – including coupons, directly to one's smartphone(!) , way finding, internal business communication and relevant news, brand maintenance (our firm just won a new price, etc.) and HR messages (birthdays, special events, condolences, etc.).
In open and dynamic systems, such as NoviSign, the office building management can create levels of hierarchy, allowing different functions in the building to change the content of the different screens (floor manager, lobby manager).
The amount of relevant exposure to the digital screens in the office building creates a business opportunity – opening the screens for external business to purchase 'time slots' – taxi stations at the rush hour, restaurants at lunch hours and nearby special offers for gifts during Christmas sale.
Office building communications – bring valuable info to your residence!
Eli.