If you own a business, weather it is a small one with a single branch, or bigger with several locations, you must have encountered the very much common challenge of SMBs – how do I deliver my messages to my customers, and not less important – to potential customers?
25 years ago, there were not many options… You could have printed some brochures and hand them out in the business or its surroundings. You could have printed ads or even buy ads in the locale, or even nationwide paper/magazine. But this was not targeted enough. It was not dynamic. It was not cheap, and it was not that efficient…
15-20 years ago, everybody discovered the… internet! Every business, no matter how small or big must have web presence. This was true, more efficient and indeed very important, only one problem remains: the customer must search and find your business on the web. This was a challenge of its own.
3-5 years ago the smartphone revolution had met the social networks revolution and together got the SMB owner/manager one step closer toward their end customer. If your client decides he wants or agrees to be your 'friend' in one of the social networks, you had a direct legitimate, not spamming link, to him – congratulations! But how do I engage the customer to become my 'friend'? How do I deliver a message when he is on my premises? (Is it still to his smartphone? Really??)
NoviSign, a pioneer in the Android digital signage world, is aiming to take this relationship one step further and close the remaining gap, by harnessing the power of the internet to the premises itself – allowing SMBs to enjoy a simple to manage Business Broadcast platform to engage dynamically and interactively with their customers on premises and on other relevant locations/businesses that will allow barter/sale of air time for the relevant business broadcast.
Seems like a vision too far ahead? Well, it is closer than you might think!
NoviSign developed a dynamic platform, allowing any business at any size, with no special IT skills to create, manage and broadcast to any given screen, a dynamically scheduled campaign.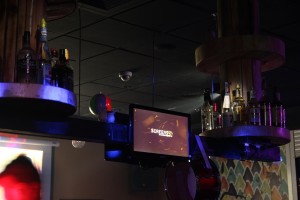 Want to ask your clients to click 'like' and get a coupon, while the screen shows fireworks – you got it! Want an interactive game with local business branding, where the players use their smartphone to engage, and the winner gets coupon straight to his cell? You got it! Want to run a dynamic poll, under your brand, to ask your clients about whatever comes to your mind? Yes! Would you like to publish your message in the business next door (that allowed you to do that) and offer a joint sale opportunity? Yes, you can! The possibilities are endless, and that is what we call at NoviSign: Business Broadcast Platform! This is what people call "digital signage".
Business Broadcast Platform – have your say!
Gil.