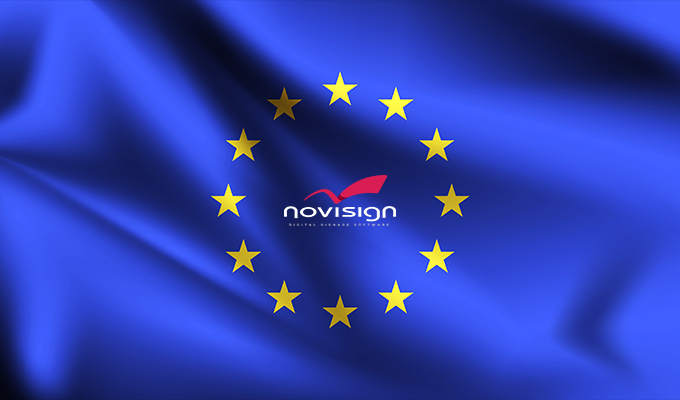 So many words were written and already forgotten about the Covid-19 "Black Swan" impact on the economy, how from one hand it damaged, and in the extreme cases ruined some of the small family businesses, and from the other hand encouraged innovative approach, increased the Digitization of SMBs (Small and Medium Businesses) and other positive contribution that shows again and again the human spirit never seizes to surprise.
The value of what we call "Digital Solutions" has been clear from the beginning of the Covid-19 Pandemic to all analysts, and some of the companies that provided such solutions had been doing good, very good, in the stock market.
Digital signage is part of the Digital Transformation these businesses must go through. Digital signage is indeed a semi-virtual element as it has the physical screen in the physical location component, but it is a critical part of the coming back to business operation. Digital signage is one of the best solutions to reduce the risk of Covid-19 in crowded areas as it can be used for educating the visitors, providing sanitizing gel (and even send alert to the business manager that the Alcogel is about to finish), it can balance the number of visitors in a venue by directing the crowd, and even by implementing a headcount based gateway to avoid over crowded stores.
Digital Signage is also an important part of the communication with the students at any level in the Educational system. From kids' schools to Universities, that are gradually coming back to their routine operation.
Digital Signage was always used heavily in retail, healthcare and Logistics, and now when we gradually see the Post Covid activity restarting the economy, the contribution can be even higher.
EU (European Union) is encouraging the acceleration of Digital Business by providing incentives to businesses that will implement Digital Solution. They promote it through a program called "EU single market". This program is all about pushing businesses, mainly the small ones to implement Digital Tools.
As it is, we witness the growth in digital signage implementation, with this program – the decision is Easy – Digital Signage must be part of your Post-Covid business operation!
Danielle.