It seems like the social media was always here, and I consider social media to be anything from YouTube to Instagram, from Facebook to Yelp! From Twitter to LinkedIn. We probably cannot predict what will be the new 'coolest' social network in the coming years, but we can certainly determine that this way of connecting people to people and customer to providers is here to stay.
Strangely enough, we got used to consume the social network on the very small screens we insist of carrying with us – the smartphones. It started few years back with the PC screens, but the mobility (and the location based services!) had caused us to use the smartphones to log in to our favorite social network(s). The recent trend in social networks is combining the ability to connect and interface between the social networks and the big screen that is just there, nearby to you – in the mall, at the bar, at school/university or at the retail store. The recent developments in digital signage had led the industry to adopt the social networks allowing businesses to present their social network on big screens and interact with the clients:
• Facebook/Instagram albums presented and visitors can add their own pictures, 'Like' others
• Present/broadcast dynamic YouTube Channel
• Present the latest Tweets as rolling text, allow the audience to add comments
• Show the Yelp! Ratings and ask the visitors to rate
• More…
In a sense, the ability to connect between a venue, a big screen and a visitor's smartphone (mostly by using SSI technology), creates a new kind of social network – on demand social network!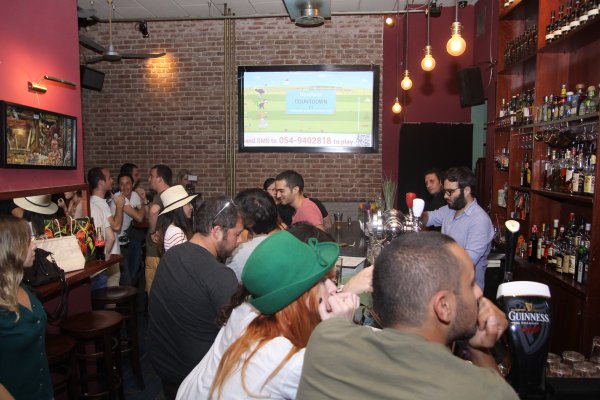 Imagine a bar that presents its own Tweets on the big screen, allowing the bar clients to add their own tweets. Soon enough, an interactive, dynamic and live scene is created, it becomes a local, on demand social network that 'disappears' when the bar is closed, but does it disappear totally? No!!! – Most likely, the visitors will continue to follow up on the business twitter (in this case the bar) – this is the most valuable business value – keep the connection alive even with the client has left the place!
The business value of the social media on a big screen is enormous! – From extending the experience by forming an 'on demand' through location based social network and up to the ability to preserve the connection with the client, using social networks.
Social Media on big screen, from digital signage to your client's smartphone – the idea is to stay in touch!
Avi.