Are you familiar with this 3 letter acronym that makes someone feel very smart (he learned them 10 minutes before you…) and then, once you understand the new term, you feel, that you already knew that, you simply didn't use the right term (some call it marketing…:-). I believe same works for SSI: once you understand what it stands for, it would be clear to you what it does and what are the great benefits of this concept.
So, what is SSI? Formally, it stands for Screen-Smart Device Interaction. De facto, it is the concept of all sorts of technologies that provide the ability to impact whatever appears on a big digital signage screen with the users' smartphone. It is considered to be linked in general to the wider Digital Signage.
There are few technical ways to connect to a given screen with your smart device. One of the most popular is QR code. This is a standard and common way, used in most cases. Using a TinyURL is also a simple and fairly popular option. The NFC technology is another method, but not gaining enough popularity with SSI users and developers, at least not yet. Eddystone beacons is the most interesting and innovative way, powered by Google, it is a quite new technology, so we cannot yet report about its popularity among users and developers.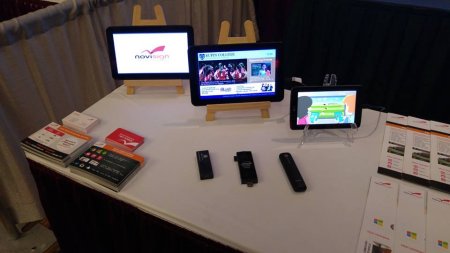 But why do I need to connect my smartphone to digital signage???
Well, start imagining… from participating in an online, yet visible to all poll, to playing a game on digital signage. From playing a trivia game and gaining a coupon straight to your smartphone, from the digital signage presentation on the screen to participating in a commonly viewed purchase group in the mall or car dealership – or any wild idea you can think of.
The internet scene moved from the PC towards the smart devices. But the location itself, that connects people that are sharing the same spot, if now moving into combination of the smartphone internet scenery with what happens here and now – the digital signage software and platform. SSI technology or better to say, the SSI concept – is opening the door for wide business options.
Now, you see it wasn't complicated? Go ask Someone if he knows what SSI stands for – Feel smart 🙂
Avi.