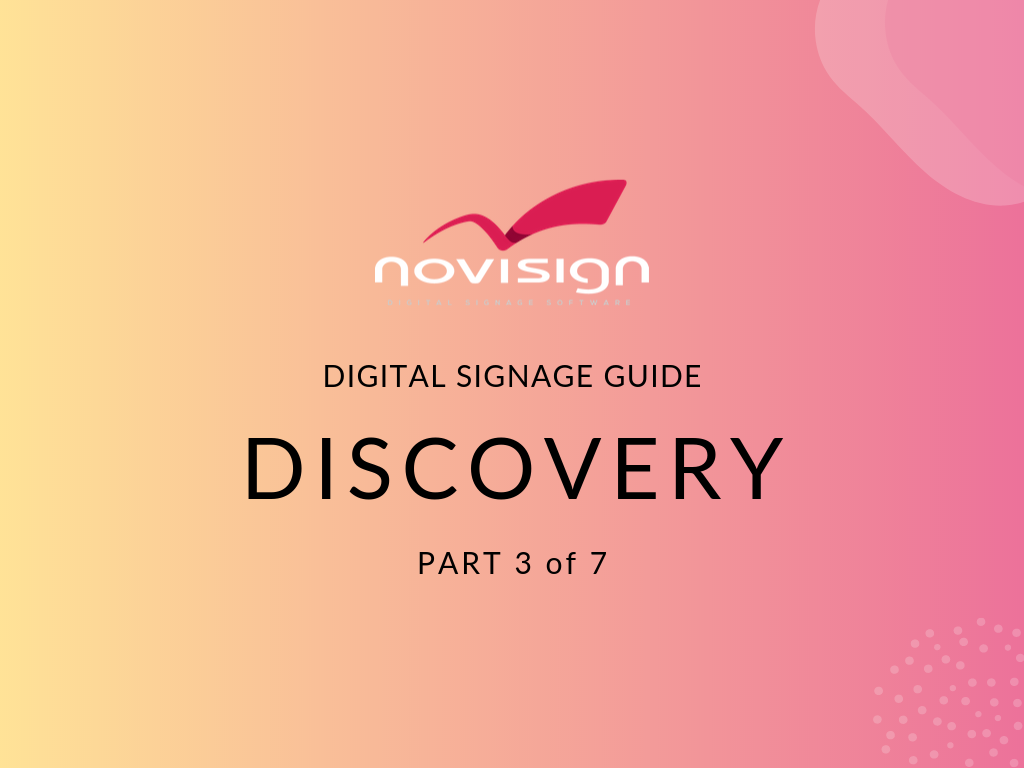 Making sure the content of the screen is fresh and relevant is critical. If you don't change the content, the messages become outdated and no one will pay attention. 
Because content updates are vital, you must have the right people involved in the updates process.  
Content Ideas
The types of content that will be displayed on your digital signage comes down to your goals and target audience. Your list of goals will give you a clear outline of what you will display on the screen. 
Example
You've recognized that you're looking to improve employee communications and that your staff will be the primary audience required to reach these goals.
Based on your goals and the target audience you could display on the screen a combination of:
Company announcements

Metrics

Scrolling news 

HR Updates
Conclusion
By understanding what you're looking to accomplish and who the target audience is, you will be able to understand and outline precisely what you should display on the screen. When creating your digital signage content strategy focus around displaying things on the screen that will help you get to your visual communication goals. 
Check our other sections in our 7-part series "A Total Breakdown of Digital Signage":