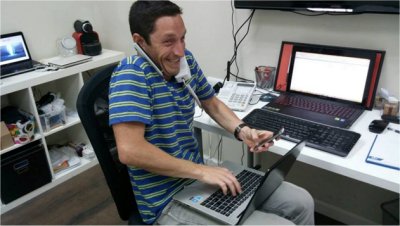 Join our international team of signage innovators
We are always welcoming interesting individuals that can play in a group and add a special spice to our secret recipe. If you would like to join our team of creators and share your expertise and enthusiasm with the team, join our global online platform operation.
Drop us a short mail with a few lines about you.
NoviSign Digital Signage Software as a Service is growing and we are looking for:
Software Team Leader
Job Type: Full time
Location: Israel— Kfar-Saba office (on-site)
Qualifications:
• 1+ years of proven experience leading Frontend teams or mixed Frontend and Backend
• Experience with Angular
• Experienced in Global SaaS companies – Advantage
• Passionate about innovation and creation
• Startup mentality: high pace, dynamically changing tasks and priorities
• A degree in a related field or equivalent practical experience
Technical Project Manager
Job Type: Full time
Location: Israel— Kfar-Saba office (on-site)
Job Description
The ideal candidate is a detail-oriented team player who will handle all the resources and coordination from a technical standpoint. You must set and achieve objectives, ensure both top quality and control of the project, handle client and vendor interaction, and act as the subject expert.
Responsibilities:
• Control the entire project life cycle
• Track progress and milestones
• Lead team meetings
• Develop best practices
• Analyze, plan and develop requirements and standards in reference to scheduled projects
• Assign and oversee the daily tasks of technical personnel while ensuring all subordinates are actively working toward established milestones
• Hold regular technical team meetings to determine progress and address any questions or challenges regarding projects
• Determine and define clear deliverables, roles and responsibilities for staff members required for specific projects or initiatives
Qualifications:
• Bachelor's degree
• Excellent leadership and communication skills
• Fluency in Microsoft Office suite (Outlook, Excel, Word, PowerPoint, etc.)
• 2+ years related experience
• Excellent oral, written and interpersonal communication skills in English
Manual QA Tester
Job Type: Full time
Location: Ukraine – Lviv or Israel — Kfar-Saba office (on-site)
Requirements:
• Minimum 3 years of experience in manual QA testing
• Experience in writing test docs
• Knowledge of QA processes and test methodologies
• Technical skills – identifying bugs and solving complex problems
• Ability to be a self learner, asking questions etc.
• Ability to work independently, self-motivated, detail-oriented and organized
• Readiness to work with legacy code
• Experience working with MySql (or others DB), REST APIs standards
• Good English
Responsibilities:
• Run existing test plans
• Report bugs discovered from frequent sanity checks
• Write recommendation re• ports for frequently occurring bugs or otherwise defective software features
• Regular communication with the customer's team
• Direct communications with the product owner
Intermediate/Senior Talented Devops Engineer
Job Type: Full time
Location: Ukraine – Lviv or Israel — Kfar-Saba office (on-site)
Requirements:
• 4+ years of experience as a DevOps Engineer in a production environment
• Experience with Jenkins CI/CD, Dockers, Nginx, MySQL
• Very good knowledge and experience with Linux system administration
• Readiness to work with legacy code
• Experience with AWS/GCP/Azure And Kubernetes
• Good English
Responsibilities:
• You will work with the team in Lviv (Ukraine) or Kfar-Saba (Israel)
• Designing the system and network cloud architecture
• Developing automations for cloud management
• Owning mission-critical systems and being responsible for their continuity, SLAs, and scale
Backend Software Engineer
Job Type: Full time
Location: Ukraine – Lviv or Israel — Kfar-Saba office (on-site)
Requirements:
• 4+ years of commercial experience in Java
• Excellent skills in Spring, MySQL, Dockers, Microservices Architecture
• Readiness to work with legacy code
• Good English speaking and writing
Responsibilities:
• Deliver new features
• Bug fixing, tech excellence tasks
• Regular communication with the customer's team
• Direct communications with the product owner
• Code review
• Estimate new features
Senior Angular Developer
Job Type: Full time
Location: Israel or Lviv (Ukraine)
Tech Requirements:
• Experienced Angular developer: +4 years of experience
• Experience with PWA, JavaScript, ES6-10, TypeScript, RxJS
Would be a plus:
• Holistic knowledge and passion for frontend, product and design
• Experience with responsive applications – Mobile first approach
• A Github account with some cool projects in it
• Experience with: TDD, Continuous Integration and Automated Testing
• Fullstack experience (Java , NodeJS, MySQL, Spring)
• Cross platform development (Android / iOS / React Native / Flutter)
Responsibilities:
• develop new features and widgets for main products
Please contact jobs@novisign.com