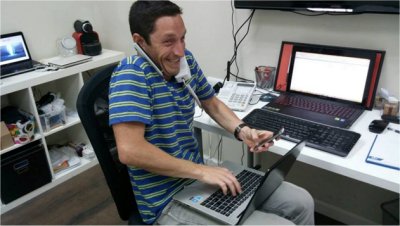 Join our international team of signage innovators
We are always welcoming interesting individuals that can play in a group and add a special spice to our secret recipe. If you would like to join our team of creators and share your expertise and enthusiasm with the team, join our global online platform operation.
Drop us a short mail with a few lines about you.
Send now

NoviSign Digital Signage Software as a Service is growing and we are looking for:
Angular Developer
Job Type: Full time
Location: Lviv — Ukraine
Job Description
We are looking for a experienced, talented, curious Angular developer who has a strong sense of ownership to join our development team.
Tech Requirements:
• Experienced Angular developer: 5 – 7 years of experience
• Experience with JavaScript, ES6-10, TypeScript, RxJS
• You're a person who loves sharing knowledge and best practices for Angular
• Experience with shipping apps from start to finish
• Holistic knowledge and passion for frontend, product and design
• Experience with responsive applications – Mobile first approach
• A constant desire to improve, learn and take things to the next level
• Strong English communication skills, a positive attitude, empathy and a great sense of humor
Additional Key Advantages:
• A Github account with some cool projects in it
• Experience with: TDD, Continuous Integration and Automated Testing
• Fullstack experience (Java , NodeJS, MySQL, Spring)
• Cross platform development (Android / iOS / React Native / Flutter)
Please contact jobs@novisign.com