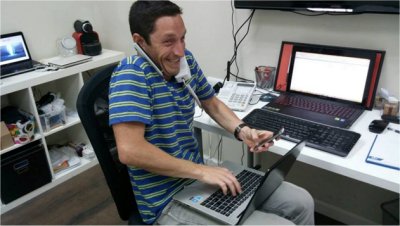 Join our international team of signage innovators
We are always welcoming interesting individuals that can play in a group and add a special spice to our secret recipe. If you would like to join our team of creators and share your expertise and enthusiasm with the team, join our global online platform operation.
Drop us a short mail with a few lines about you.
VP R&D
Job Type: Full time
Location: Israel— Kfar-Saba office (on-site)
Responsibilities:
• End-to-End responsibility for the company's R&D vision, performance and deliverables
• Defining the R&D team growth plan, required skills, culture and strategy
• Assimilating lean startup development methods, experience working in an Agile/Scrum development methodologies
• Break down and plan tasks, including high-level design
• Manage the R&D, Product, Q&A and Support teams
• Manage a group of ~20 technical employees
• Hands-on development
Qualifications:
• B.Sc. in computer science or an equivalent
• 5+ years in a software development role
• 3+ years of leading software development teams
• Experience in building SaaS products using globally distributed teams
Please contact jobs@novisign.com