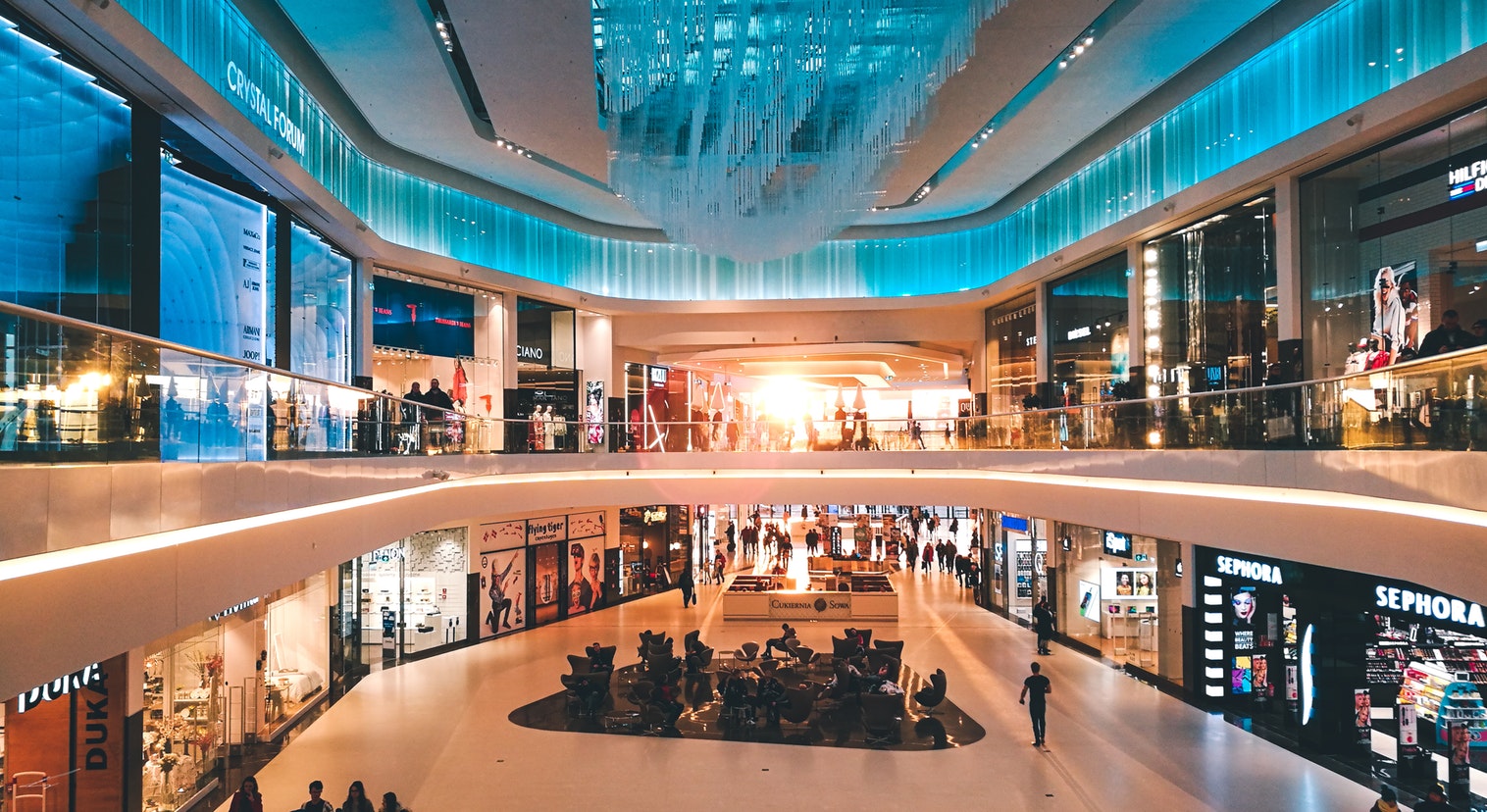 Retail Digital Signage
A smarter way to create new and improved in-store customer experiences
What is Retail Digital Signage?
Retail Digital Signage generates an exciting and immersive shopping experience that helps you separates your brand from the competition. Use NoviSign's specifically designed Retail Digital Signage software to naturally improve your ability to better promote products, upsell services, and create new ways to better connect with your customers. The results behind retail digital signage speak for themselves:
High Engagement: 47% of people especially recall seeing an advertisement on a digital sign
Grabs Attention: 2/3 of people report digital signage ads catch their attention over other media
New Age: 88% of people agree that retail digital signage competes with the online experience
Impulse Purchases: 19% increase in desire purchase sales due to digital signage
Increase Sales:8% increase in overall sale volume due to retail digital signage
Reduce Check Times: 35% decrease in waiting time check time due to retail digital signage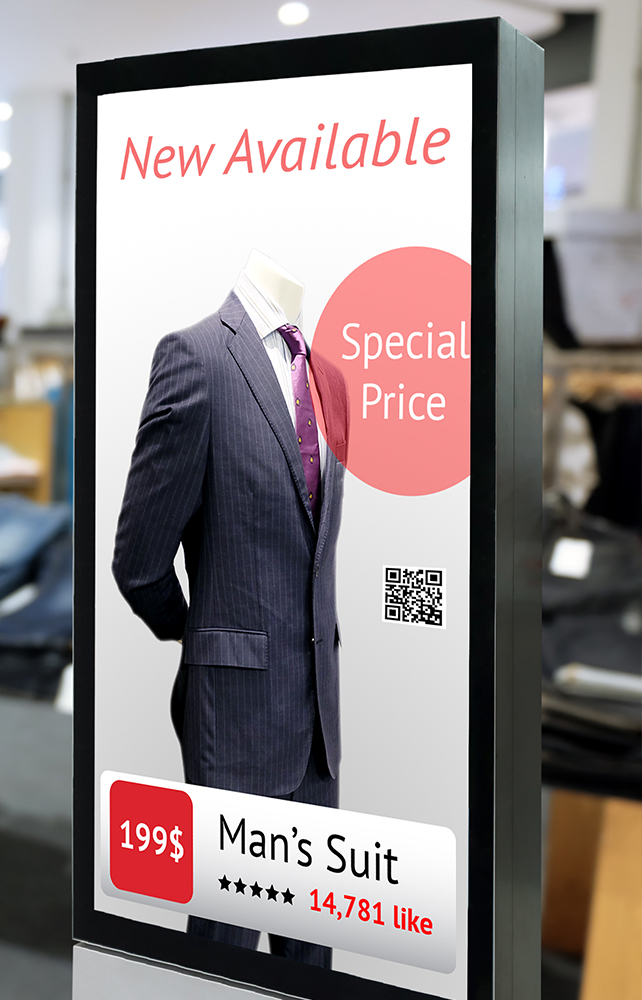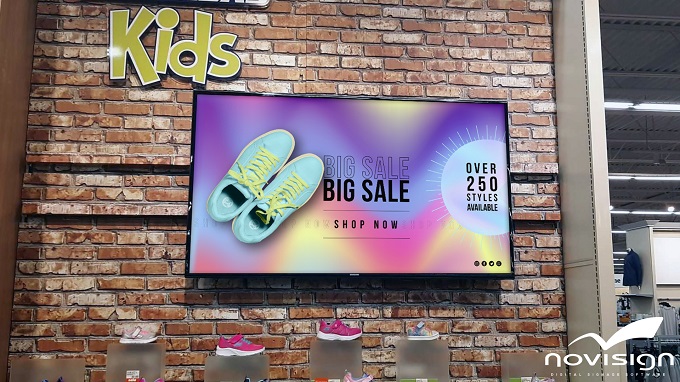 Influence Purchasing Decisions While Enriching Your Customers Shopping Journey
Reach your customers at every critical moment of their shopping trip by strategically using retail digital signage!
With Digital Signage for retail, you have the power to dynamically create, manage, broadcast your entire marketing communications while being able easily to incorporate a mixture of customer-centric notifications and information. From your entrance to product departments and aisles, you can use retail to efficiently reach and engage with your customers at every focal point. The possibilities with digital signage for retail are unlimited!
Share location driven messages that are audience tailored and relevant
Focus interest on exclusive special offers with in-store retail digital signage
Promote upcoming new sales, promotions, and special events
Share on-demand customer driven notification and information
Reemphasize your principals and customer service policies
A Complete Suite of Tools for Retail Digital Signage
Using NoviSign's retail digital signage software, you can intuitively and confidently design, edit and manage one or thousands of screens. From retail digital signage located in breakrooms, near check-out, and aisles NoviSign's all-in-one digital signage system can support it all.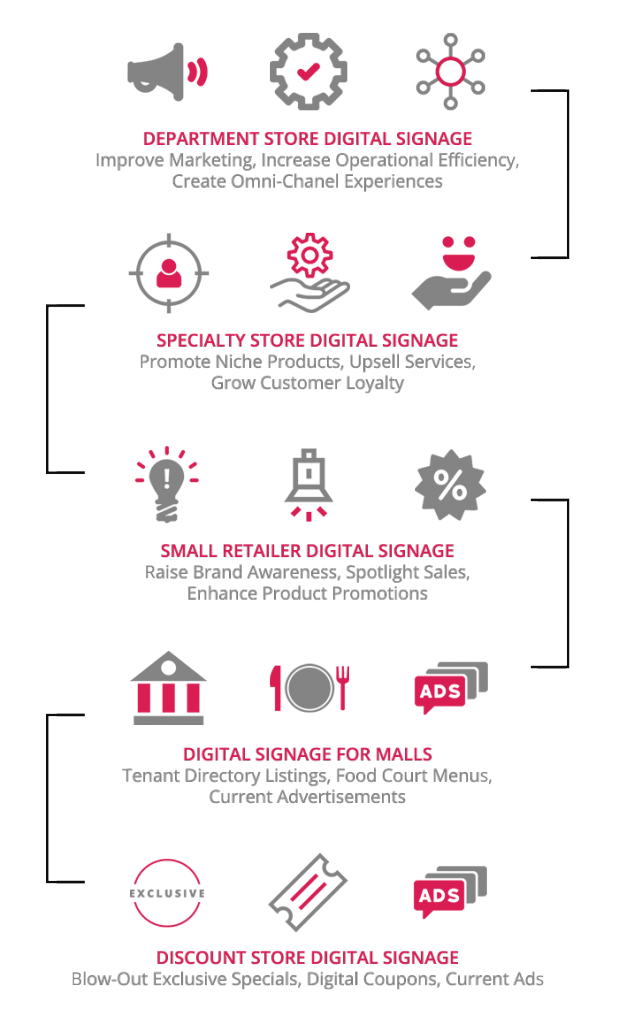 Digital Signage Software for Retail
If you have used powerpoint slide, then you are already an expert at creating content with NoviSign. Just select a widget and drop on the layout. Once added, you can adjust the size, edit the settings or add your text or image.
Retail Facial Recognition Digital Signage
Bull's eye your advertising and track its ROI in real time with retail digital signage facial recognition. Advertisements and other media can be set to change in real-time based on the audience that is viewing the screen at that exact moment. Using NoviSign and our advanced digital signage facial recognition software, you will be able to:
Know how many individuals see each ad
Know the gender, age and emotions
Trigger targeted ads to auto-play by demographic
Analyze statistics in real time from any computer
Learn more about facial recognition digital signage
Full Flexibility with Widgets
NoviSign's Digital Signage Software for retail comes with over 25+ drag-and-drop widgets. Choose from social streams, add videos, engage with scrolling text, lively slideshows and more!
Better Communicate With Your Customers
Imagine going to a store, walking up to a product then picking it up, to check out the product. As soon as you pick up the product, a short commercial about the product begins playing on the TV near you. This called IoT Digital Signage!
Deliver location-based, real-time notifications and announcements
Dynamically send targeted promotions, sales, and advertisements
Cross promote and upsell new services and product sales
Can be used for employee identification and badge verification
Fully Customizable
Easily maintain your brand standards. Bring layers front and back, add unique and vibrant background colors or gradients all while being able to customize your font size and style.
Full File Support
We support today's most popular file formats!
PowerPoint: PPT, PPTX, PPS, PPSX
Google: slideshow, spreadsheet, calendar
Word: DOC, DOCX, ODT, DJVU, RTF, and PS
Spreadsheet: XLS, XLSX, and ODS
Drawings: AI, WMF, EMF, EPS, VSD, and SVG
Images: JPG, JPEG, PNG, and GIF
Audio: M4A
Videos: MP4
Retail Pricing Digital Signage Labels
Using NoviSign's cloud-based digital signage software suite, users can easily and quickly design price labels. From creating basic text over image price labels to setting up eye-catching motion graphic labels, NoviSign online design studio supports free-form design functionality.
Complete versatility with drag and drop design widgets
Fully customizable layout options with unlimited zones
Facial detection with demographic ad triggering capabilities
RFID and barcode scanner integrationse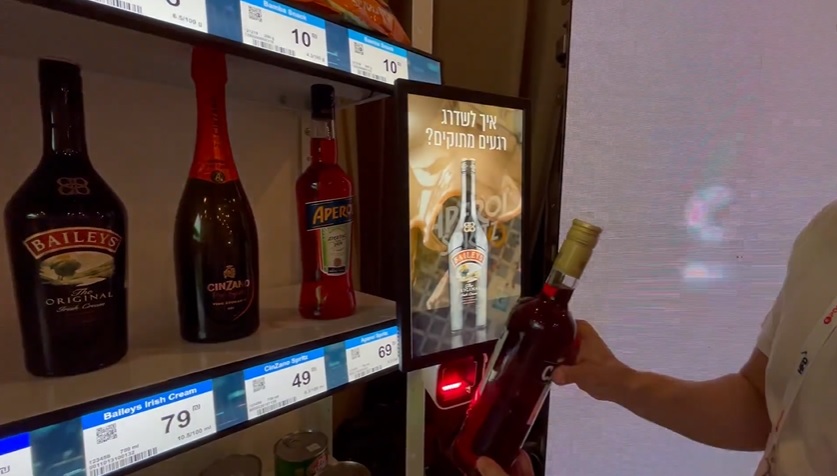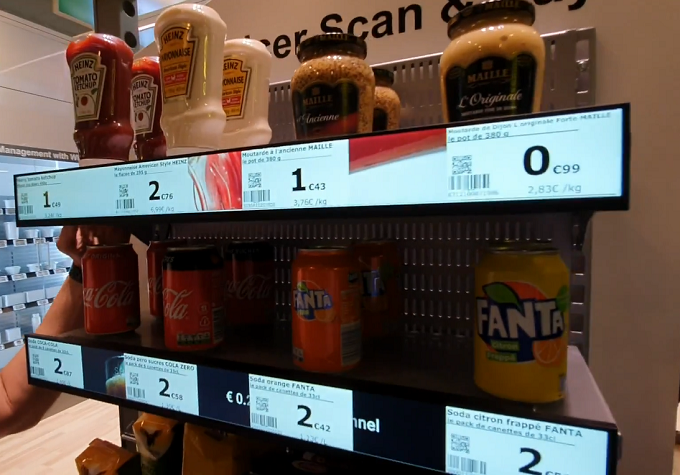 eShelf Retail Digital Signage
Coming in at only 2″ high by 23″ wide, retail eShelf displays are electronic digital signs that can be easily mounted on the edge of retail displays. the eShelf displays are designed for 24/7 usage and come with built-in Android media players eliminating the need for external devices.
Retailers are able to synchronize displays to control as one unit or animate independently, allowing for personalized and customized use contingent upon the goals and needs of the unique environment.
Retail Price Checking Kiosks
Improve the way you share product pricing, promotions, and product information using retail product pricing kiosks. Set up interactive, immersive touch screen retail kiosks or go big with fully integrated product barcode scanning kiosks that can be set to trigger targeted content when a product barcode is scanned. By adding retail kiosks to your store you are bringing an added level of customer engagement that makes it easy for your customers to get on-demand product information.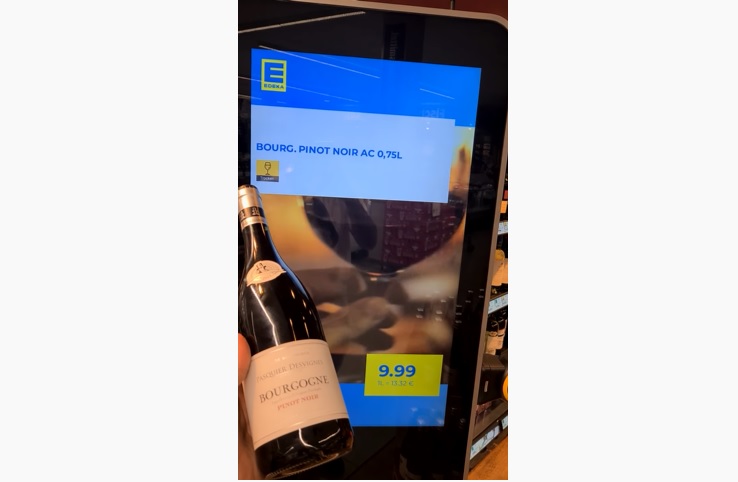 Related links:
Ready to start?
NoviSign supports Windows, Android, and Chrome OS. You can start using it RIGHT NOW and switch to production at any time.