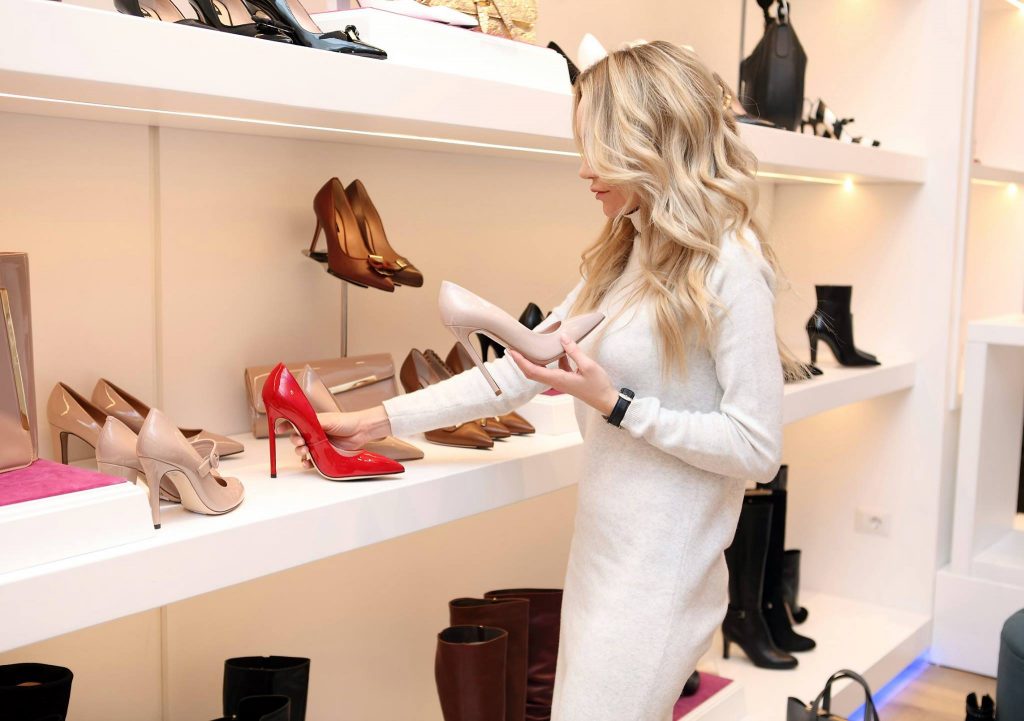 Specialty stores have a lot to gain when boosting in-store experiences of their customers. This is one of the driving reasons why digital signage in specialty stores are being used. Retail digital signage offers a multitude of benefits including seamless customer service, price comparison, product profiling and a lot more.
Take a look at some ways on how to effectively use digital signage to benefit your specialty store:
Product storytelling
Without a doubt, even turning traffic into sales has become a difficult task for most retail stores. Even the savviest business owner and salesperson struggle with turning their store traffic into a customer, or leading them to their purchase decision. Customers today have many product research such as product reviews, pricing, alternative products and a lot more.
When your customers can see and feel the real benefit and satisfaction of owning your product, then it is the time that you can convert them into sales. Using digital signage in your retail store allows for you to reach, inform and indirectly influence your customers purchasing decisions.
For instance, by displaying nice and short commercial, you can showcase how a pair of regular pants can make a customer look tremendous or feel confident at any occasion. Retail digital signage is about demonstrating how your products benefit and solve their needs. Digital signage for retail can be used to present your products in a customer's real-life environment creatively.
Specialty store digital signage for seamless in-store experience
Customers always seek for a comfortable and hassle-free experience. This is why owning a retail digital signage system has become the golden key to many specialty stores.
Using this technology, you can deliver customer-centric information such as store hours, locations of the bathrooms or the ATM and customer service notifications. When using retail digital signage, you can help shoppers find the products they are looking for, guide them to your shelves, or lead them to the right floor (if you have a multi-story store).
You can also set an entertaining and informative experience for your shoppers. Let your digital display broadcast your promotions, upcoming events, the latest news and even the traffic or weather outside. This is a way to give your shoppers the best shopping experience they have always wanted.
Boutique store digital signage can be your silent salesperson
Modern customers hate sales pitches and don't like being sold at. So why not take advantage of your digital signage and let it serve as your smart sales staff? Through this, you will not spend much on hiring and training sales staffs. You will even take a step ahead of the competition.
Let your retail digital signage showcase your products. You can run educational uses of your products, share the benefits it brings and display product specifications. This way, customers will not just understand the product better, but their uncertainties in purchasing will be removed. You can even share product upsells and cross-selling promotions.
Doing this will bridge the gap between an interested shopper and help convert this shopper into a customer who is ready to make a purchase.
Create unique shopping experiences
Personalized messages that appeal to your specific audience works wonders for your specialty store. Using retail digital signage, you can create and customize messages that will be targeted around the time of the day, peak hours, sales period, etc.
Rather than displaying "salesly messages," showcasing contextual messages will make your customers feel valued. They would know that you will be able to meet their needs.
There is also nothing more precious than loyal customers who have kind words to say about your business. By showcasing customer testimonials, your shoppers will be able to know the positive comments and outstanding service you have been providing. This is very powerful in removing worries of shoppers. Plus, you can also use the retail digital signage to share buying guides, your best price offers and your best-selling items.
All these are just some benefits of what retail digital signage can bring to your specialty store. From increasing foot traffic and better customer experience to higher conversion rates – what more can you ask for.
Digital signage for retail is worth the investment and the perfect solution for your business.
Why NoviSign?
NoviSign's Digital Signage Software gives you the ability to easily create and manage rich retail digital signage content for your store's screens.
Whether you are a small retail store, boutique retail store, or a large national chain retailer, NoviSign offers you the groundwork to create effective in-store digital signage campaigns.
Using NoviSign, you can remotely manage one screen, or all off your screens. You can even give your store managers the capability to update specials, news and other media. Plus, with NoviSign you can roll-out content by schedule, through playlists, by location, or by screen-to-screen to basis.
For monitoring and reports, you can access the analytics dashboard and view online connectivity of devices, all playlists currently running, generate reports and more!
If you are worried about poor Internet connection, this solution will cache your content, so you can manage it offline.
With NoviSign, making content is also very easy. You will not have to hire a graphic designer. The platform comes with the complete ability to add videos, social media streams, images, custom scrolling text and over 20+ more drag-and-drop widgets.
Try it out today. With NoviSign you can sign-up for a free 30-day trial of our digital signage software. No credit card required, no commitments.
Related links: