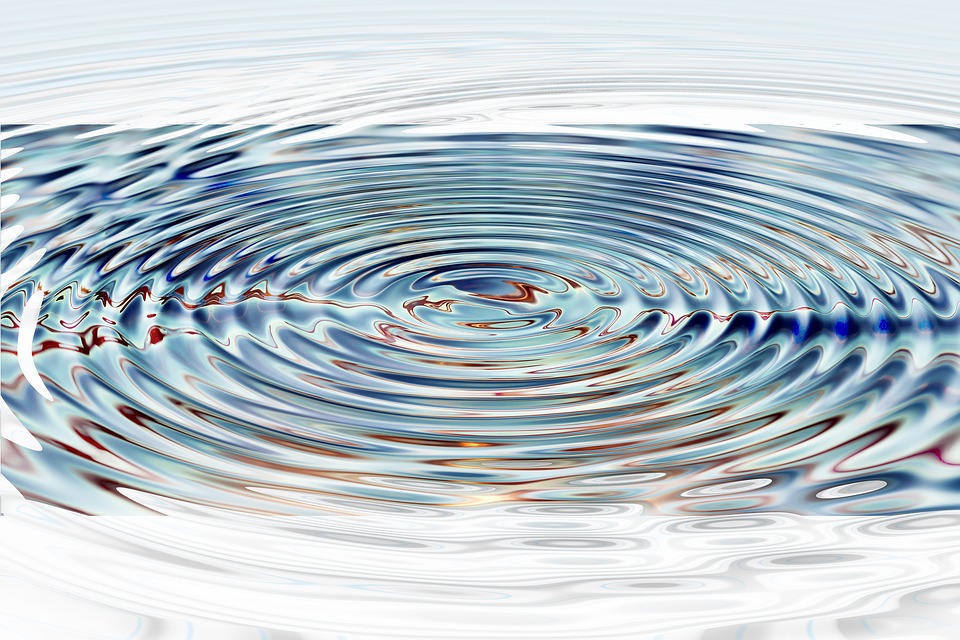 Discover how you can use retail digital signage to create new ripples of success
Nowadays, the number of retail stores using digital signage is increasing every day. Smart retail business owners are reaping a wealth of benefits from using their retail digital signage effectively. The question is why are you using digital signage for your retail store?
Let's take a look at how retail digital signage can bring benefits to your store:
1. Influence purchase decisions
When you enter any store, there will always be that "I will get one of that" moment. For instance, it can be that wide selection of chocolates and candy bars at the grocery store. Alternatively, it can be that cute pair of socks, fancy hair ties, or a new shirt at the clothing store. Placing a digital sign next to your new arrival, displaying how great it will look, what it can be paired on, or how it is ethically sourced, can create interest and make a difference in shoppers' purchasing decision.
Also, about 44% of shoppers consider the influence of social media in their purchasing decisions. Using your digital sign, you can include your social media feeds into your digital screen displays. This increases engagement and boosts your online presence at the same time.
2. Provide modern entertainment
A study made by Urban Land Institute reveals that 70% millennial women and 50% millennial men consider shopping as a form of entertainment. When they find a great buy, they instantly share it with their family and friends.
Digital signage for retail stores suits into the "retailtainment" trend. You can use it to share a variety of content including social media feeds, videos, images, news and a lot more. Using retail digital signage lets you extend your brand throughout your store.
Another great thing about using digital signage for your retail store is that you can share content that doesn't have to bore your viewers. This way you can entertain them with different kinds of content. You can use the digital signage to bring excitement as you launch your product, have fun with customers through interactivity and showcase trends that interest customers. You can quickly add and change content and find new ways to entertain your customers.
3. Drive more traffic
Customers are screen-obsessed. Since they are glued to their mobile phones and gadgets most of the time, you can to capture their attention through a screen. One great benefit of digital signage is its ability to capture attention and drive people to your store.
Statistics reveal that 8 out of 10 customers enter a store because they were drawn to the digital display. That is an enormous amount of shoppers who would otherwise walk away if there wasn't any digital sign that captures their interest.
Since retail is such a fast-growing and competitive industry, it pays to start right away to drive traffic to your store and beat the competition.
4. Enhance your digital online presence
Most retail brands concentrate on boosting their online digital presence. However, then it is not enough to have a website and not consider your in-store digital presence. Both your online and physical store deserves a formidable presence.
Having a retail digital sign is the best way to complement your online digital presence. It can showcase and share with your in-store shoppers everything that's happening online and on your social media sites. Since a digital screen can display a variety of content, you can use the content from your tweets, Instagram, your website, YouTube account and other social media sites. This way, your physical store will not trail behind your digital presence.
5. Increase your store sales
Customers expect a seamless experience throughout their buying journey. Using digital signage in your retail store will help and guide customers on what to do and where to go. It serves as a great big guiding light and wayfinding solution. This makes customers feel confident in as they shop in your store and make a decision.
You can use retail digital signage to inform customers of your latest arrivals, best sellers, and promotions. You can guide them around your store so they can easily find the fitting rooms, restrooms, cashiers and other areas inside your store. Displaying helpful shopping guides and exciting information like emergency details will also put them at ease. Not only will this reduce the time they will spend on asking your store staff, but will also make them in charge of their own experience.
The best thing is, the content on the digital signage can be updated quickly and showcase the content in real time. All these help your store gain more sales and revenue.
6. Showcase your social media feeds and streams
Social media widely influence today's shoppers. However, creating compelling social media content and getting people to follow or like your post is not always easy. It also isn't enough that you have several followers on social media.
You can showcase your social media feeds on your digital signage screen to get them in front of your shoppers while they are at your store. You can select and display exciting posts from your followers. You can also select a phrase or specific hashtag using the Twitter search or Instagram app. This way, you can directly share content with your shoppers and keep them engaged.
7. Display the availability of your products
In a survey made by Accenture, it was found that 92% of shoppers were greatly influenced by the availability of a product in a specific store. Digital signage for retail stores is a great way to make your products readily available to shoppers, especially during impulse moments. For instance, a sudden heat wave hits the area; you can use your digital screen to inform shoppers that you have products available to combat the heat wave. If it rains suddenly, you can easily display rain gears, boots, and umbrellas that shoppers can purchase in your store. Aside from that, you can even share helpful tips and information on weather announcements and road situations. This increases product sales and demand. Aside from that, shoppers will always count on you for their needs.
8. Improve internal communications
Only a few of your staff members would probably read your latest announcements, whether it is about your new safety manual, a revised policy, or any critical communication material. Also, not everyone reads a printed note or their emails. Most of the time, important information is often missed and neglected.
One essential function of a digital sign is the way it can improve communications with your staff. You can use your retail digital signage to share information in critical areas such as employee break rooms, pantry, storage areas and more. You can also use the screen to remind every one of their goals and acknowledge the effort they are giving. This way, you are sure that everyone is updated and well-informed. When you have several reference points and information are repeated, there's a vast change that your team will absorb, retain and understand your message. Not only that, they would even appreciate watching a short video reminder rather than a printed material pinned on the notice boards. Everyone will also be more receptive when you provide them with relevant and timely information.
As you improve internal communications, it will bring a huge difference in your bottom line.
Start using retail digital signage for your store to boost your ROI while dramatically improving the way you reach customers.
Try it out today. With NoviSign you can sign-up for a free 30-day trial of our digital signage software. No credit card required, no commitments.
Related links: