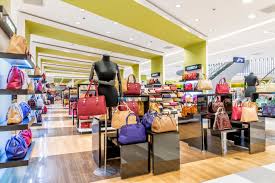 It is clear that the traditional tin/paper/wooden signage is leaving this world. The 21st century combines several evolutions (some would say "revolutions") that make digital signage for retail not only the most dynamic, flexible and efficient signage and messaging solution for all sizes and types of businesses, but also the most cost-effective one.
The steep drop in screen prices, the introduction of modern digital signage software for retail, availability of broadband and WiFi almost anywhere, combined with the ability to use devices that can be found in any electronics store, such as PC and Android-based devices, have led the retail world – and certainly not only the biggest players in the market – to realize it can step towards adopting this technology.
We must remember: shopping is not only a need; it should also be a pleasant and even fun activity. Digital Signage for retail stores, especially in its modern and interactive form, can support this concept and enhance the shopping experience.
Examples of use cases include:
Promoting sales – New arrivals, sales, combined offerings
Useful information (weather, news, sports results) – Makes the shopping experience more congenial
General communication – Coming events, Customer Club announcements and so on
Interactive activities – Polls, surveys, games and more
Coupons and happy hour dynamic announcements
The dynamic nature of digital signage enables businesses to stay relevant at all times in messages delivered to clients. There is nothing more embarrassing than an outdated message still promoting your business. Digital signage, in general, and NoviSign, specifically, will help your business stay on top at all times.
NoviSign's system is used by dozens of retail businesses, including one of the largest supermarket chains in Israel. Don't stay in the former century. Contact us for digital signage in your business.
Try it out today. With NoviSign you can sign-up for a free 30-day trial of our digital signage software. No credit card required, no commitments.
Related links: