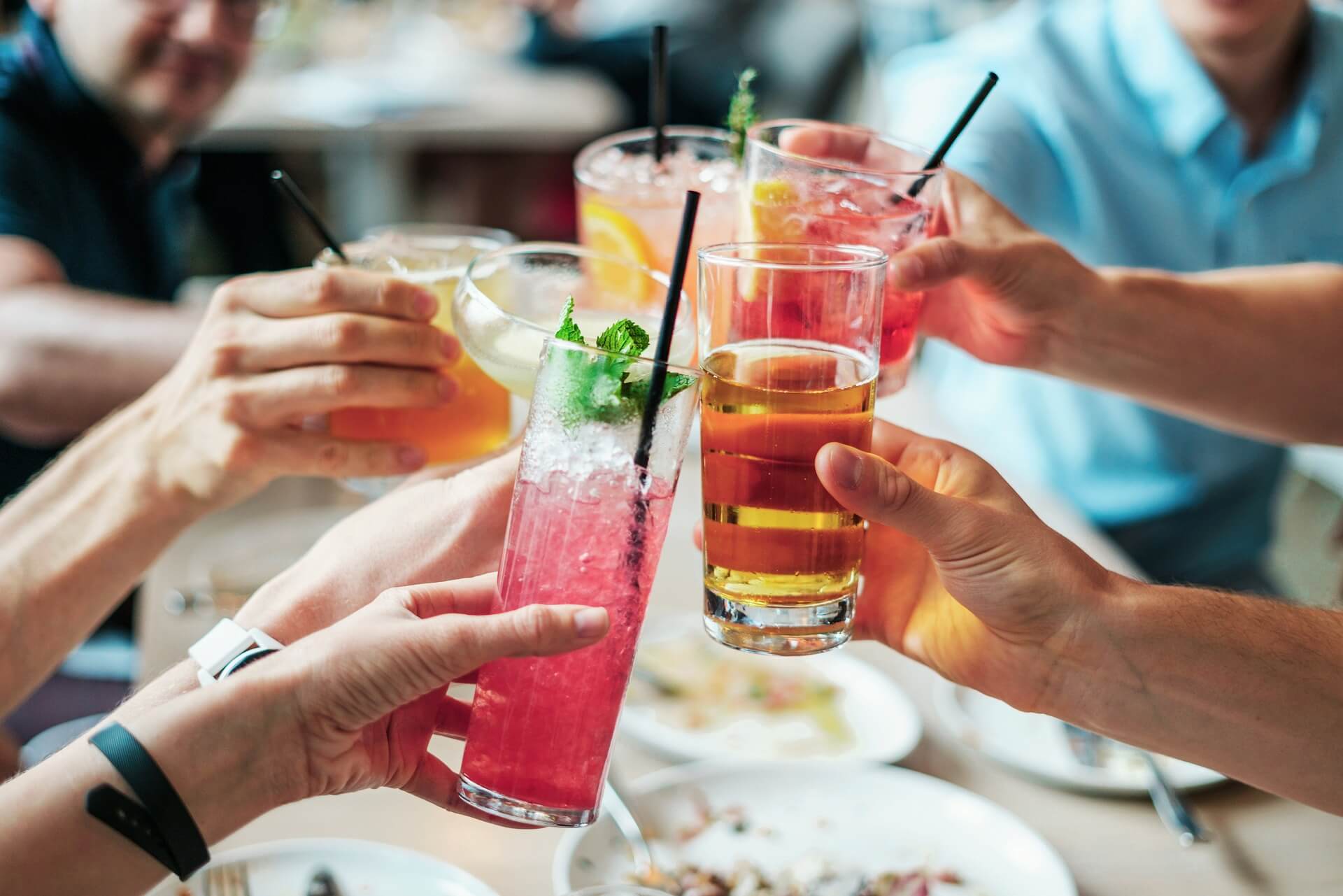 Digital Menus for Restaurants
A simple and reliable solution for restaurants looking to turn any TV into beautifully effective digital menus!
Set Your Restaurant Apart from the Competition
Raise your food sales while improving the way you advertise and promote your menu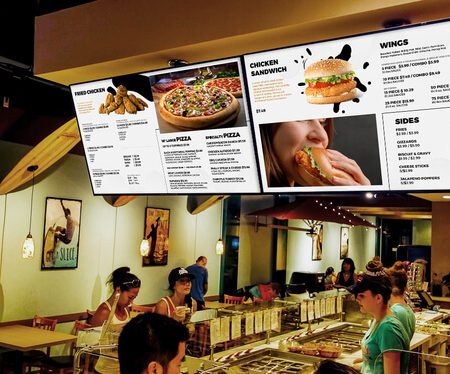 Increase Guest Experiences
Lessen the impression of long wait times in lines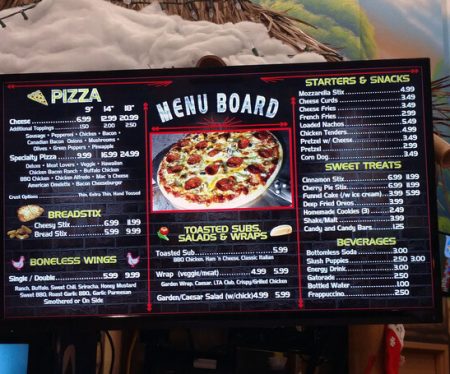 Set Your Restaurant Apart from the Competition
Raise your food sales while improving the way you
advertise and promote your menu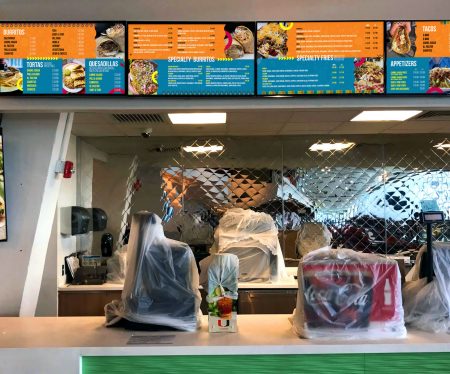 Spotlight High Margin Items & Drinks
Maximize profits while reducing your printing costs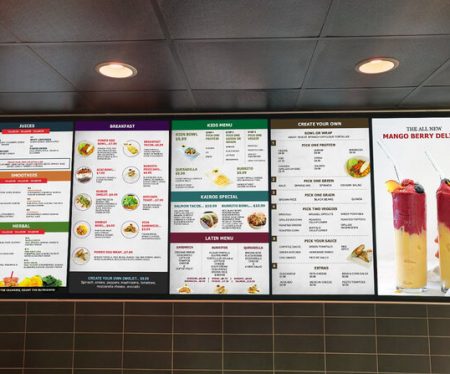 Upsell Items and Add-ons
Set up engaging food image slideshows
Restaurant Digital Menu Board
From your computer or laptop from anywhere, you can easily upload your existing menu and set it to play on your TV. Then, remotely edit and update your prices, change or add items, and add images or slideshows of your food or specials.
If you have breakfast, lunch, dinner, or daily specials, you can set up schedules to automatically play your menus on specific times and days.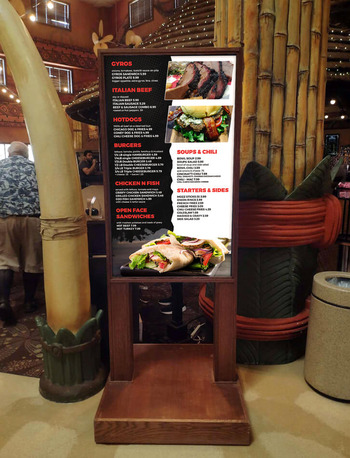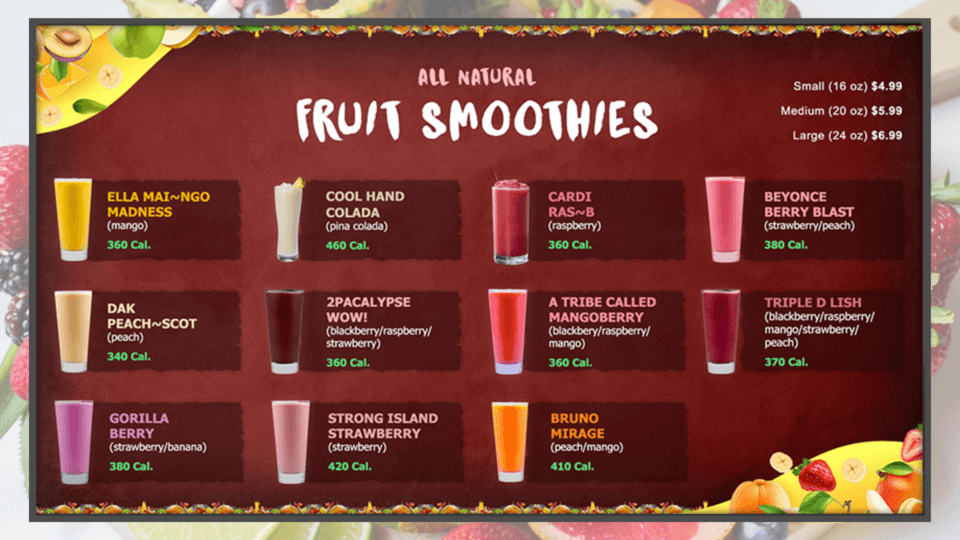 Easy Digital Menu Templates
Please choose from our library of fully customizable restaurant digital menu templates for a simple and quick start. From clean and engaging chalkboard menus to Pizzerias, Coffee Shops, BBQ, Mexican, Mediterranean, Chinese, American, Contemporary and Casual, Fast Food, and QSR, we have a template for you! In addition, all digital menu templates can be fully edited to match your restaurant's brand and image!
The Ultimate Solution to Digital Display Your Restaurant Menu
NoviSign's digital menu boards solution lets you easily and quickly set up your menu and remotely display menu promotions!
Display your food items' calorie count easier
Compliance management is more straightforward when digital menu boards are used because crucial nutritional information and calorie counts are displayed in a way that is easy to see and read.
The text is easier to read
Digital Menu Boards are much easier to read than paper menus, so customers can make their choices quickly and efficiently before they even get to the counter to place their orders.
Speed up the order process
Because digital menu TVs are easier to read, your customers can better decide what they want to order. This cuts down on wait times, makes your restaurant run more smoothly, and improves the overall experience for your customers.
Instantaneous menu updates
Have something that's all gone? Do you want to get people interested in your new product? Then, sign into your digital menu account from any computer, make any changes to the menu, and click update. Within minutes, your menu tv will update.
Set up promotional menu zones for your slide show
With NoviSign digital menu boards, you can put ads for drinks, specials, and new appetizers in a sleek and rotating slideshow section on your restaurant menu tv.
Tell people about your daily deals and food items
Schedule your limited-time items, new featured items, special drinks, and appetizer happy hour specials to play at certain times and dates.
Menu schedules
With digital menu boards for restaurants, you can use dayparting to show more than one meal at a time on the same screen, which isn't possible with printed menus. By planning breakfast, lunch, and dinner ahead of time-based on the time of day, you can set the pace for the day.
Reduce your menu printing costs
You no longer have to pay a lot to print and ship your menus; with digital menu boards, you can immediately make all the changes in real time!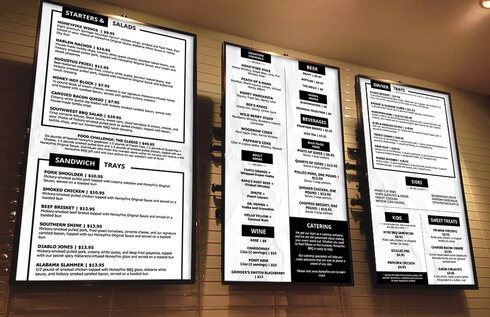 What are digital menu boards for Restaurants?
Using a digital menu board, the menu items and prices can be shown in a modern and eye-catching way. You can also hang them on the wall and watch them on TV. With the help of digital menu boards, restaurant guests can quickly view and read the menu in an engaging and fun way that gives your restaurant modern and contemporary images. In addition, the menu items on digital menu boards can be changed quickly and instantly using digital menu software. NoviSign Digital Menu Boards gives you software that makes it easy to make, change, and keep track of your menus.
✉ Feel free to contact us for any questions at info@novisign.com
Don't forget to ask about our special pricing for educational institutions.
Sign up for a free evaluation account
NoviSign supports Windows, Android, Chrome OS, Samsung Tizen and LG webOS. You can start using it RIGHT NOW and switch to production at any time.