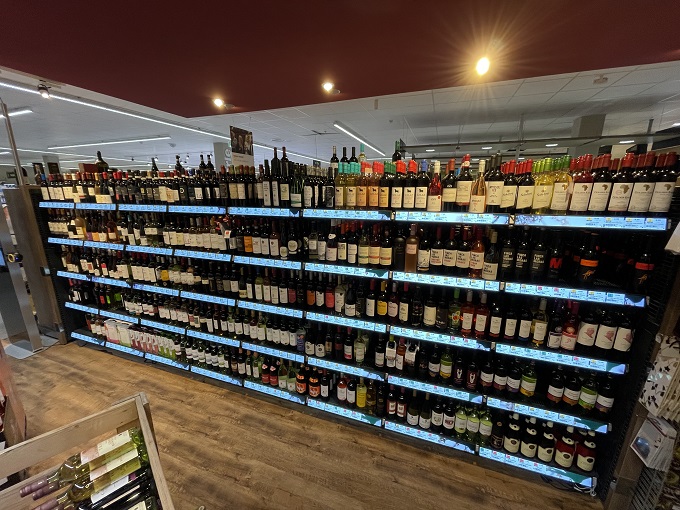 Digital Shelf Edge Display
Retail Shelf Stretch LCD Screens Displays for pricing, information and marketing on the shelves.
Retail Shelf Screens – the next generation of retail pricing and customer experience
A smart solution for pricing, information and marketing on the shelves. No more wasting time and resources, no more inaccuracies in prices nor promotions and no more environmental damage created as a result of using paper stickers. From now on, thanks to NoviSign's technology, the retail stores will become accurate, flexible and environmentally friendly.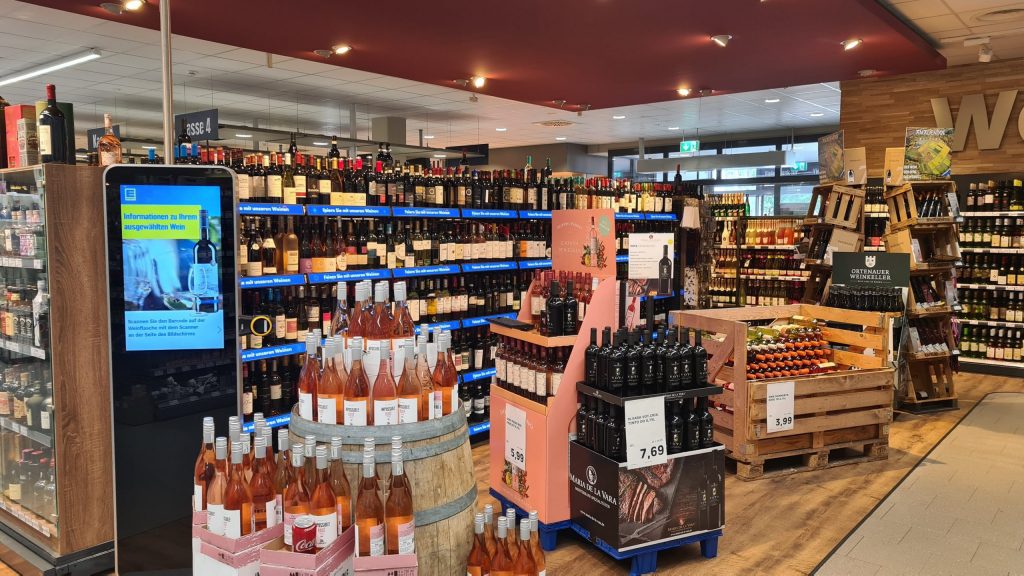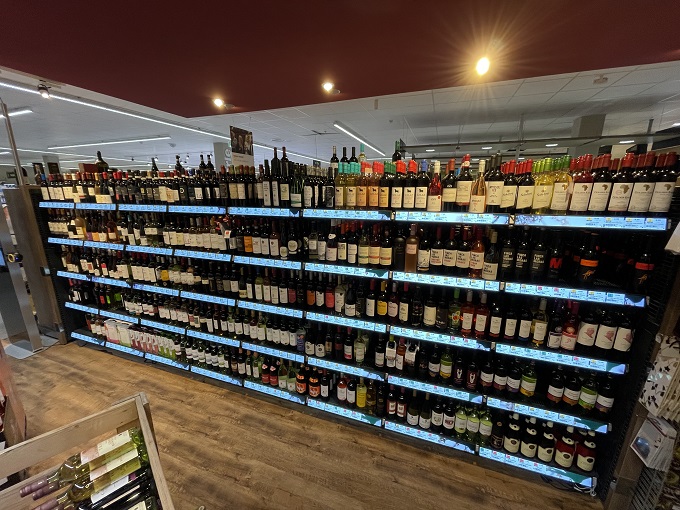 Create Memorable Shopping Experiences
Our Shelf Screens Displays are specially designed for retail applications. The e-Shelf tail shelf screen comes in 3 ultra-bright options ranging from 500 till 1,000 NITS. From displaying in-store new product commercials to showcasing sale pricing, the content is managed quickly and easily by using NoviSign's cloud-based retail digital signage software.
Display Device Hardware
Sleek and easily mountable to retail display and POS shelves, the eShelf edge display offers improved methods of customer communications and product pricing.
Modern and slim design
Lightweight and easy to install
Anti-glare screen
Low operating temperature
Solid metal enclosure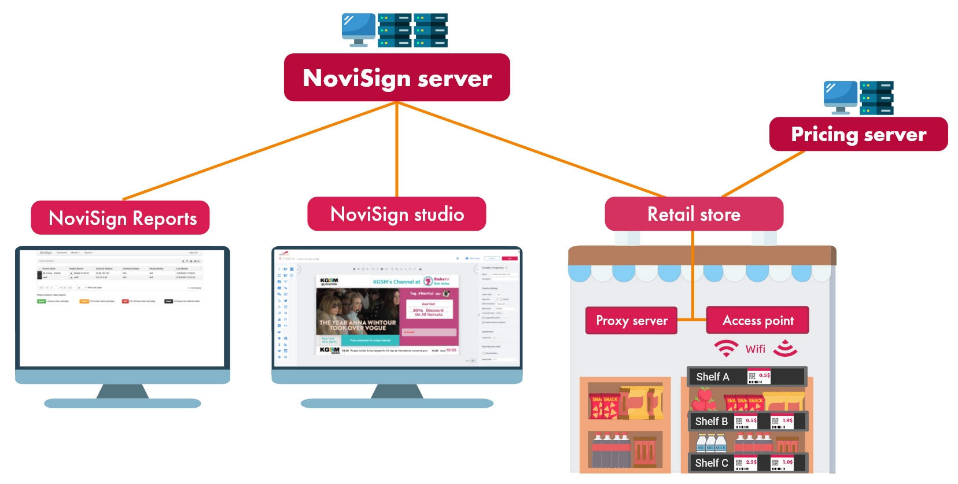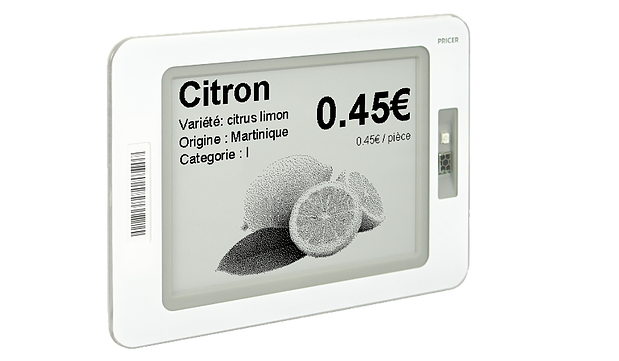 Point of Sale Integration
Retail stores can also integrate the NoviSign screens to their point of Sale electronic shelf labelling solution (ESL) in a way all pricing and product information can be automatically displayed on the shelf displays. NoviSign is pre-integrated with leading ESL solutions such as Pricer so you can combine solutions with Digital Price Tags / Electronic Shelf Labels and NoviSign Shelf Screens.
Shelfer Planogram Software
NoviSign shelf screens labels can be controlled and managed by the Shelfer Planogram Software. Retailer that can use his own planogram software integrated with NoviSign or the Shelfer planogram in a way every change in a position of a product on the shelf in the planogram design would be immediately reflected to the shelf screens. The NoviSign planogram is fully integrated with the displays so labels of the products on the real shelves of the store would be arranged 1 to 1 as were setted on the planogram software.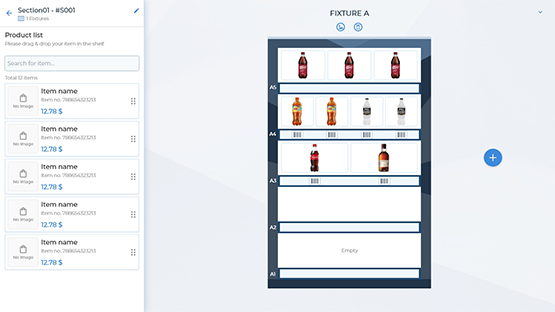 All-In-One
Shelf Screens Retail Digital Signage displays

ROBUST PLAYER
Built-in Android media player

HIGH BRIGHTNESS
500 – 1,000 NITS

SLIM AND CLEAN
23.2″ W x 2″ H


BRILLIANT RESOLUTION
1080P up-to 4K

EASY CONNECTIVITY
WiFi 2.4GZ
Spotlight Your Highest Margin Items
Using the e-Shelf screen on your shelf display will allow you to concurrently display video strips, media slideshows, scrolling tickers, RSS feeds, live content, social media streams, and more! Connect your shelf displays with IoT sensors for dynamic playlist changes. Display your most updated prices directly from your POS system on the shelf.
NoviSign CMS can upgrade your capabilities to create media-rich digital signage content in a very simple and friendly way, allowing you to present a dynamic design reflecting the shopping experience in-store.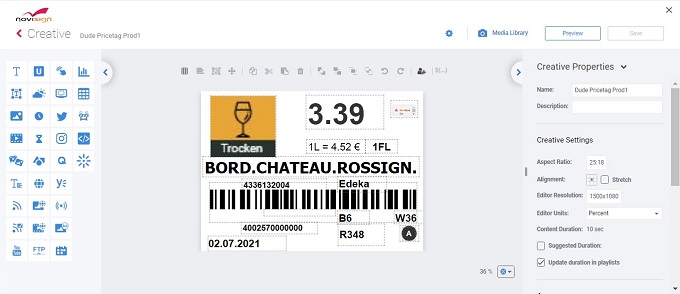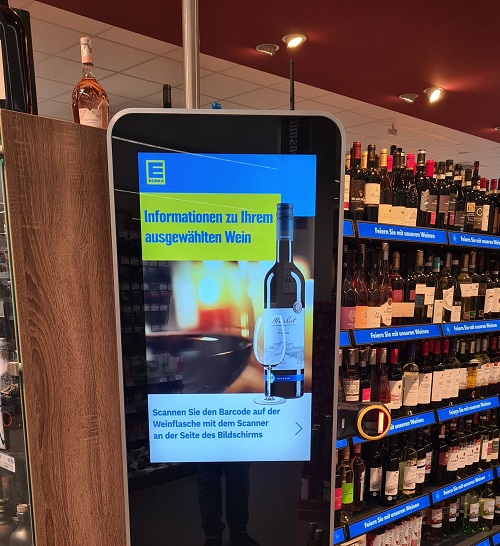 Price Checker / Information Kiosk
In parallel to the screens, you can add an advanced Price Checker Information Kiosk that can be mounted on the wall or stand as a totem on the floor.
The Price Checker Kiosk is also connected to the NoviSign server and it pulls the product information which is presented in a dynamic graphic design.
Take any product, scan it and get a complete product description. You can add videos / images / text with recipes, specialties, ingredients, production process quality and more. The ongoing playlist attracts customers and promotes products.
How customers are using our system?
We have a variety of customers and we know how to meet their needs. Some of our customers choose to chain the entire store with our shelf edge displays while others choose to start with a specific department or products they would like to promote.
Here are 3 different case studies: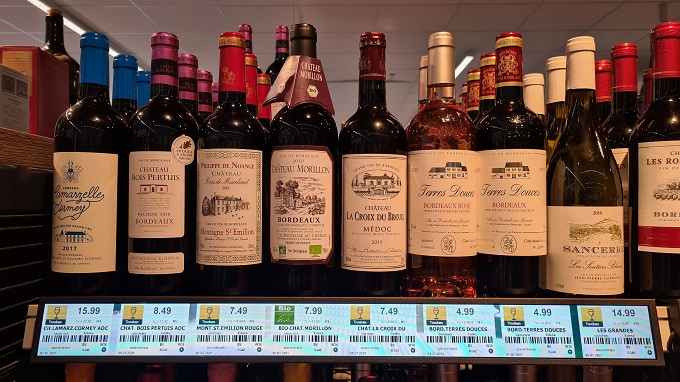 NoviSign team in Germany replaced the 300 existing labels in the wine section in favor of 40 High Definition and very narrow shelf screens, that communicate remotely with the NoviSign software to display products pricing, product information and promotions multimedia content.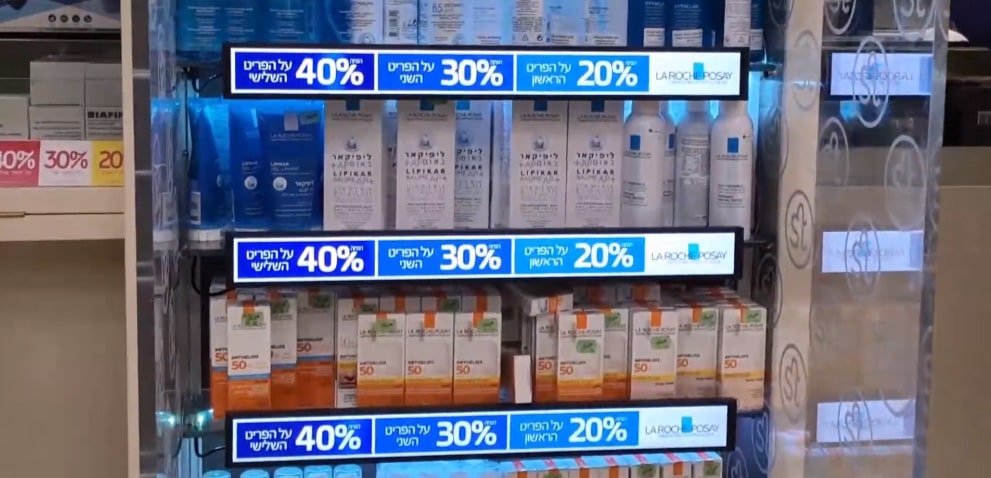 The NoviSign solution for L'Oréal Group which was implemented by Screens TV Israel consists of a complete store-wide digital signage upgrade. The NoviSign digital signage software features on Retail Shelf Screens.
This solution replaced the static price tags and created a new way of delivering unparalleled product information directly to customers.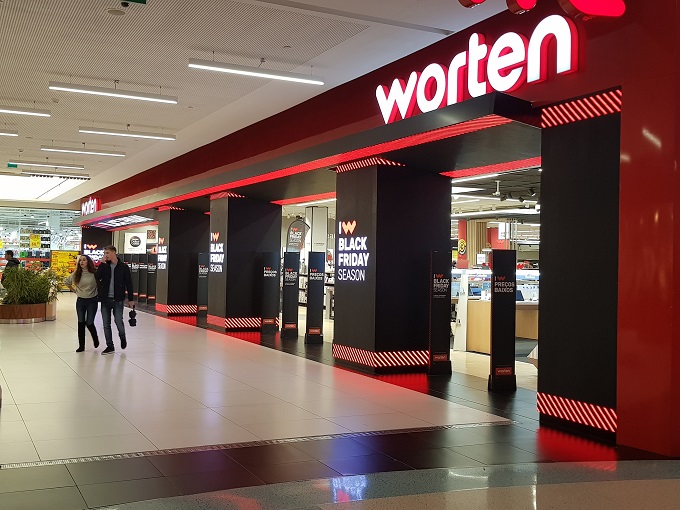 Dynamic Pricing solution implemented by Nubicast Portugal for 180 consumer electronic retail chains in Portugal. NoviSign software is used to get pricing and product information on all electronic products that have screens TV, laptops, tablets and phones.
And how much does it cost?
NoviSign offers Digital Signage software as a service. Cost of the service is determined by the number of players you use. From only $20 a month, you can have your own dynamic screen in just a few moments.