Retail Shelf Screens Transformed the Way at L'Oréal
L'Oréal deploys retail digital signage that brings next-level beauty to shopping customers.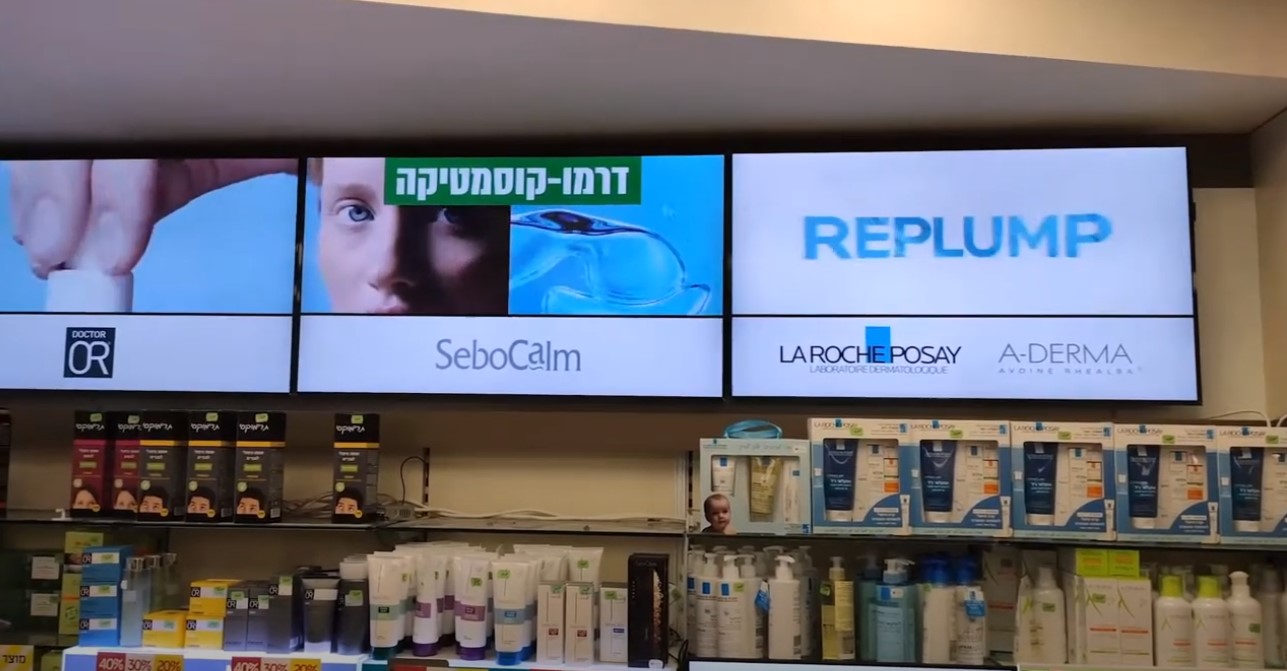 How New Retail Shelf Screens Transformed the Way, L'Oréal Interacts with Store Customers
L'Oréal Group, the world's largest cosmetics company, deploys retail digital signage that brings next-level beauty to shopping customers.
Globally known for quality, efficacy, and innovation, the L'Oréal Group has been a leading beauty products manufacturer for 112 years. With over 35 internationally known brands such as MAYBELLINE New York, GARNIER, GIORGIO ARMANI BEAUTY, Yves Saint Laurent, Ralph Lauren, and L'ANCOME PARIS, the L'Oréal Group features a robust portfolio of industry-leading brands that meet the needs of every consumer.
Learn how the L'Oréal Group successfully deployed an innovative retail digital signage solution that allowed them to regularly broadcast promotions and enhance consumer interactions with their distinguished products.
The Challenge
The L'Oréal Group was looking to create novel shopping experiences and drive new dynamic sales activities using in-store retail digital signage. With hundreds of products spread across store aisles, the signage endpoints needed to be strategically installed on retail shelves to deliver tailored product-specific content. The content management process was required to be efficient while maintaining enterprise-level scalability and control.
The Solution
After performing an intense pilot that ran across Black Friday, the L'Oréal Group selected SCREENS-TV, a certified NoviSign partner. The final solution consisted of a complete store-wide digital signage upgrade that featured NoviSign digital signage software and LUXX Light Technologies eShelf Retail Shelf Screens.
To best reach customers with new promotions, sales, and educational content, (# of eShelfs deployed here) were installed, replacing the static price tags. This upgrade opened the door to an entirely new way of delivering unparalleled product information directly to customers.
The results
L'Oréal can now directly influence customers' buying habits from their corporate location only using any PC or MAC. By strategically deploying eShelfs across high-traffic aisles, the L'Oréal group can elegantly tell their brand's story while creating unique and memorable shopping experiences. 
From showing fresh and engaging digital media to playing educational content on new products, L'Oréal's marketing department could remotely create, edit and send content to the shelf screens using NoviSign's premier design Studio. 
The L'Oréal group created immersive content layouts consisting of vivid on-demand, eye-catching commercials, exclusive sales, and visually compelling media promotions. To maximize promotions and streamline planograms, L'Oréal leveraged the built-in scheduling tools for precise content updates to reflect time-sensitive materials' sale expiration schedules.
The eShelf screens transformed the traditional retail shelves into visually engaging displays, improving customers' overall shopping experiences. Because of ultra-bright 700 NIT eShelf screens, the L'Oréal group gained unprecedented customer attention to the price tag section of retail displays. This newly found "eye-ball time" gave L'Oréal direct access to customers during critical decision-making moments. When it came to eShelf installation, the screens easily snapped into the existing retail shelf price tag area and were powered with one plug using LUXX's Power Track system.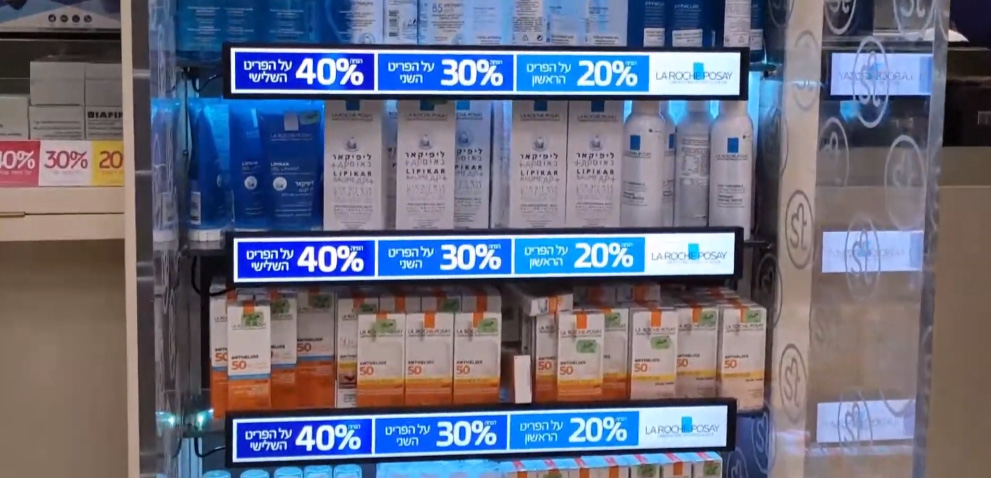 Sign up for a free evaluation account
NoviSign supports Windows, Android and Chrome OS. You can start using it RIGHT NOW and switch to production at any time.