NoviSign Digital Signage is excited to announce of increasing its staff and adding a new key member from Taiwan. Mr. Jason Pan is going to build and develop the Asia pacific region, in order to strengthen NoviSign's hold in the field of digital signage in Asia while promoting activities with local partners and local installations. This follows the recent opening of the NoviSign office in Japan (http://novisign.jp/) earlier this year and as a part of the Asia expansion with the plan to open NoviSign China in 2016.
Jason Pan is a leader with experience in the hitech, dynamic and capital intensive semi-conductor industries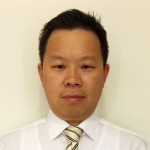 throughout Asia, China and Taiwan. Experience encompasses the functions of general management, P&L, financial management, operations, business development and change management. "I'm very excited to work with NoviSign. I think this is a company with a huge potential and I believe we're going to do great things together." says Jason.
NoviSign offers innovative and interactive digital signage software and aims to promote the field of social digital signage in the world. NoviSign supports thousands of screens spread out around the globe, with thousands of active users from a large spectrum of industries, when recently started to expand to more locations in Asia.
"With the rich experience of Jason we can strengthen the relationship with leading hardware manufacturers in Taiwan and recruit local partners at the digital signage software distribution" says Gil Matzliah, NoviSign CEO. "Jason is a significant reinforcement to help us move forward in new areas. We are pleased to add Jason to the team and believe his experience and location will strengthen NoviSign digital signage eco system at new places".
NoviSign is a young and dynamic company founded in 2011 with a vision to further digitalize of signs in every corner of the globe and adapt it to all types of companies and organizations. NoviSign Digital Signage is independent software as a service (SaaS) under www.novisign.com that enables the managing of dynamic campaigns from the cloud to any IP-based sign anywhere in the world easily and efficiently.