Sometimes we miss the obvious, we think of many creative ideas, but we miss the ones that are sitting right there, just reach out…
I have been covering the Digital Signage market for some time and I've written (and read!) articles and blogs about numerous of different implementation of digital signage, interactive and non-interactive. From education to internal communication, from retails stores to restaurants and bars, from shopping malls to transportation hubs, all these places need to communicate with their visitors and customers, all can benefit from a dynamic and interactive digital signage platform.
But I never read (or wrote) about casino… Strange isn't it? This is probably one of the best fit locations for highly dynamic and interactive signage. So obvious, but still I missed it…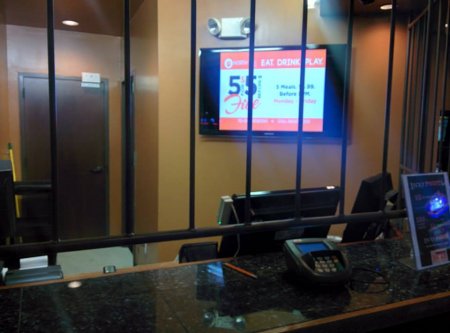 The casino is usually full of screens, presenting all sorts of content, but it is mostly not dynamic, and certainly not interactive. The new digital signage technologies can perfectly fit casinos – dynamic messaging, presenting coming events, special games, promotions, special prizes, all updated in real time. Interactive capabilities like polls, coupons and digital signage basic games – that can promote the casino more 'serious' games. These capabilities are already on production level and the costs of implementation for a casino are very low – casino IT is specialized in media and interactive functionality.
The digital signage in the casino can support promoting a large spectrum of additional services, from travel and hotel booking to sport events and dining. The ability to 'link' the casino events with interactive digital signage (such as Instagram, Facebook, so on) is a new powerful tool.
For the traditional Stay, Dine, Play and much more, the casino digital signage is a clear advantage – no need to count on luck…
Yuri.