Digital Signage for Sanctuaries
Digital Signage is a great way to distribute information quickly and efficiently, so why limit it to the commercial world when it and can serve many other Institutions such as Synagogues and Churches.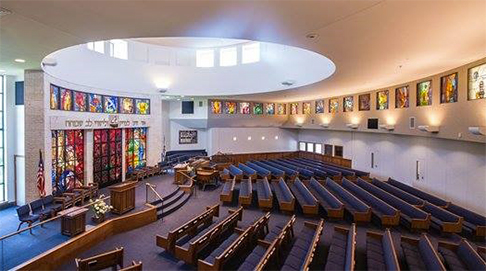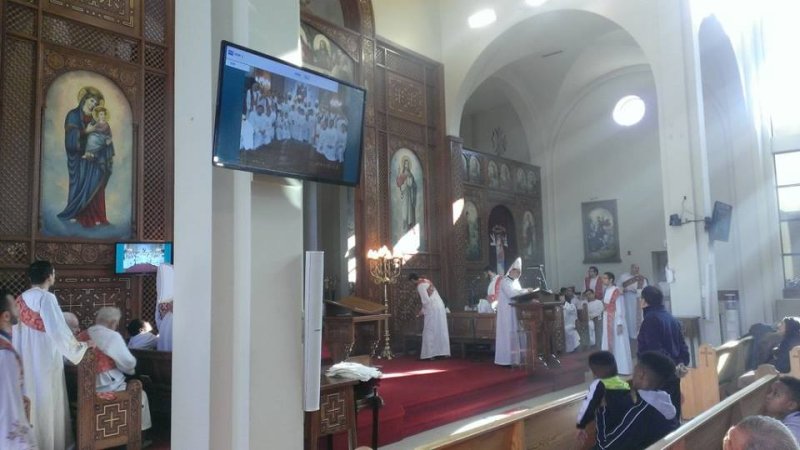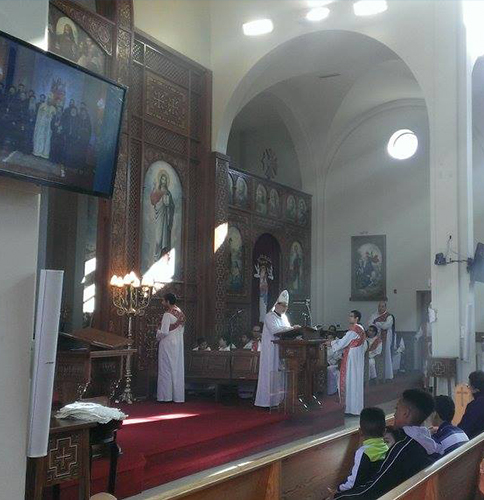 A Great way to Distribute Information!
Use your screens to distribute relevant information to your Synagogue/Church community:
Upcoming events
Special activities
Birthdays and Anniversaries
Prayer schedules, requests for donation
Sales of religious products
Photos of the community
The use of NoviSign Digital Signage software allows you to add, change and update information quickly and efficiently from any location!
Did you do this by Yourself?
NoviSign Digital Signage offers pre-designed templates created especially for religious institutions. Just insert your content and you are ready to go!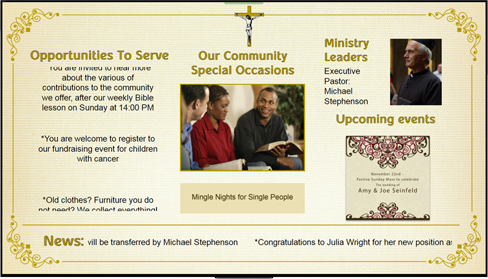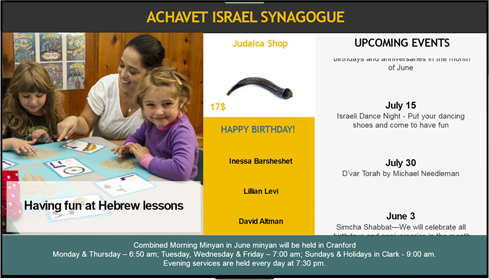 If you do wish to do it yourself, no technical or design skills are required to create a beautifully designed screen. The NoviSign Editor (Creative Composer) is very simple to use with a rich set of features:
Images
News RSS
Videos
Weather
Slideshows
Clock
Ticker
URL
Shapes and background
Text
Label
Polls
Facebook
YouTube
Twitter
Instagram
Control and Schedule your Screens

Manage your content and posts from any browser and any device and run it on any screen connected to Android / Windows / Chrome OS player. Whether you have one screen or multiple screens at various locations, NoviSign system allows you to update as many screens as you wish from anywhere. Schedule your screens to change automatically – choose what content to display, how often, on which date and what time.

Screens in a Place of Worship?
Many people wonder how the new digital design integrates with historic and holy places. It may sound like a contradiction, but it looks great! Take a look: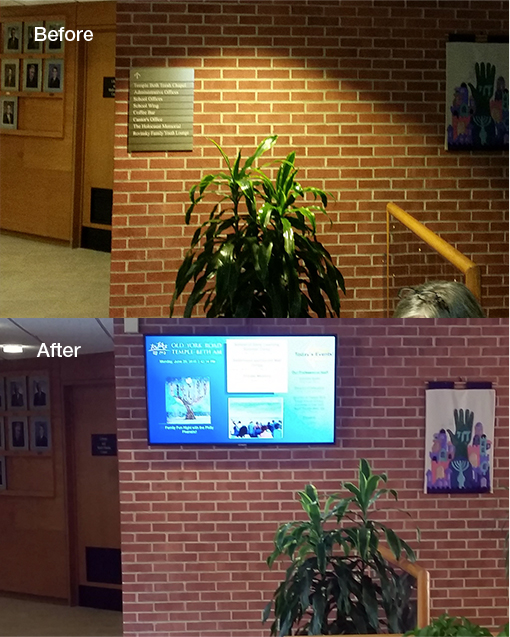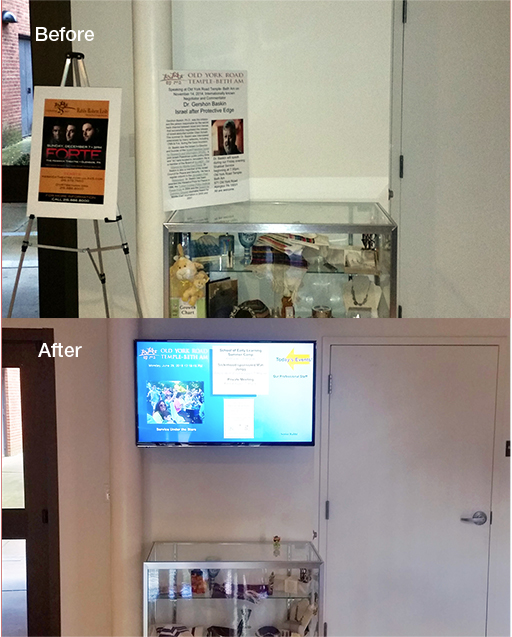 Easy to Create, Easy to Operate
One of the best things about NoviSign's Digital Signage System is that it does not require any maintenance after uploading the player to the screen. In fact, if you don't stop it, it will roll continuously. Just design your screen with our user friendly Creative Composer, upload it to the screen and you're ready to start broadcasting!

Join Religious Institutions Around the World and
Enjoy the Benefits of NoviSign's Digital Signage Software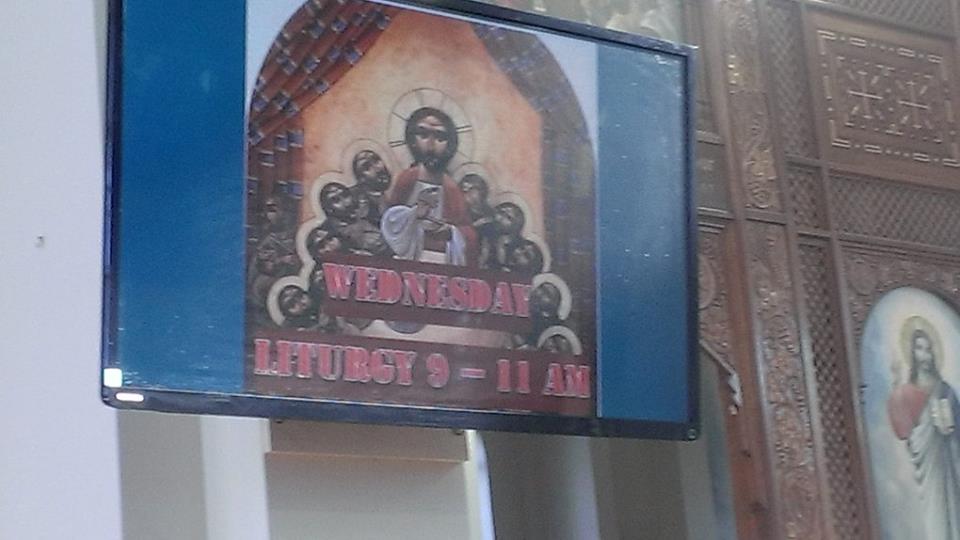 Join Religious Institutions Around the World and
Enjoy the Benefits of NoviSign's Digital Signage Software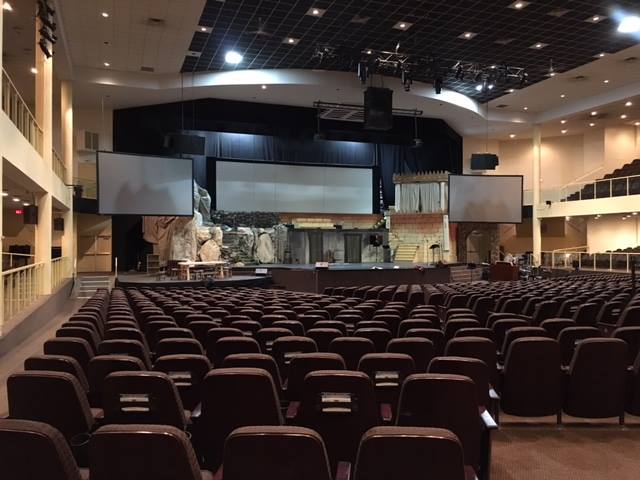 Join Religious Institutions Around the World and
Enjoy the Benefits of NoviSign's Digital Signage Software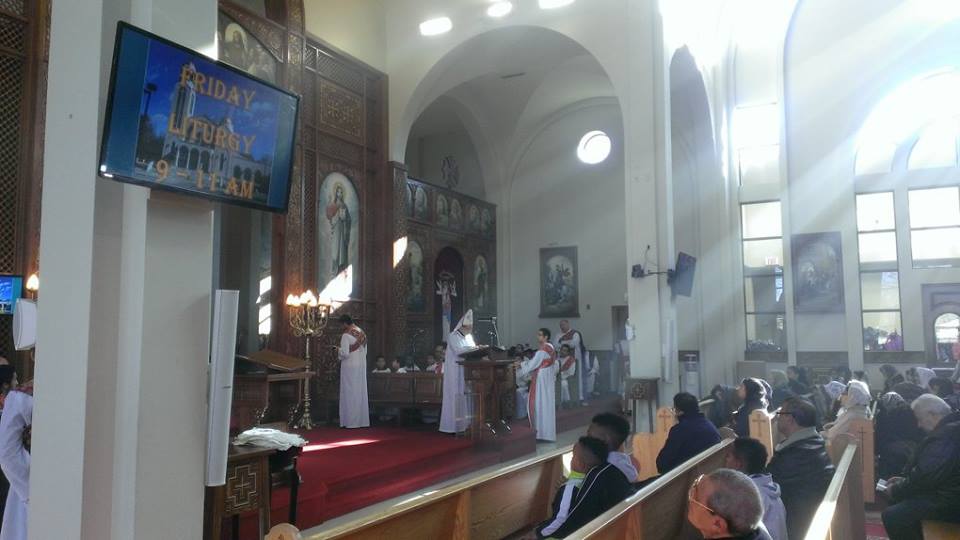 Join Religious Institutions Around the World and
Enjoy the Benefits of NoviSign's Digital Signage Software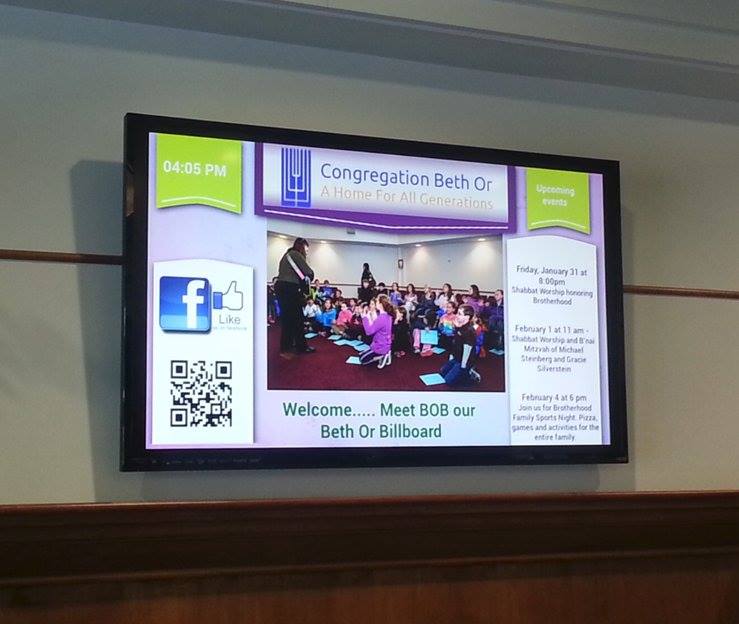 You can start using it right now and switch to production at any time
Sign up for a free evaluation account
Please feel free to contact us for any question on Android digital signage at