Here is an example of one of our Android digital signage installations, in Europe.
This one was at Alliance Soccer Club at one of the cities in the Netherlands. A TV digital signage for soccer/football club is a cool upgrade for the club and fans.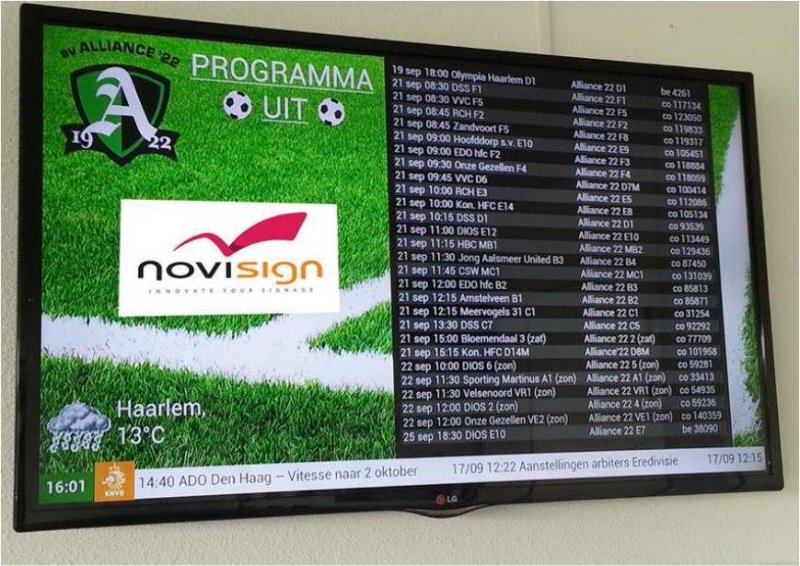 Now, all the sports information is in one place, concentrated on the big screen connected to an Android digital signage player. To read some more about this case study, please click here. What about your sports club? Does the team you're a fan of has this kind of digital signage software and screen? I hope so.
Yaron.