Here is an example of one of our retail installations: Rami Levy Hashikma Marketing – a chain of supermarkets. One of the 3 biggest supermarket chains in Israel.
Promotions and product information are being shown to the captive customers they already have there. Much better than using carton signs all over. Isn't it?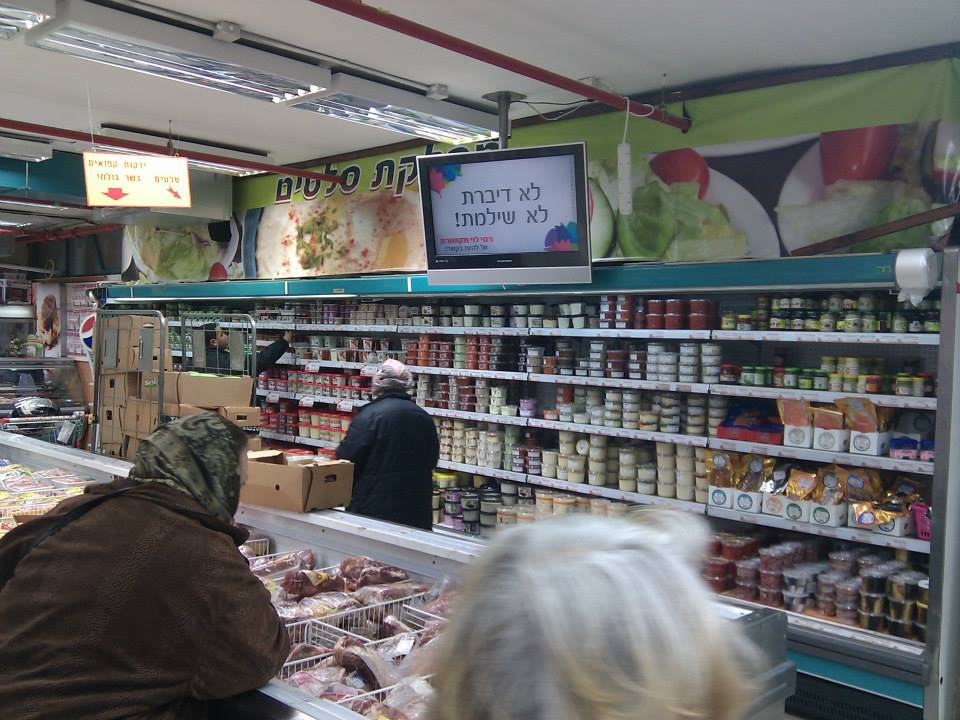 We know that screens (TV, PC, tablet and smartphone) catch people's eye much better than a piece of paper. That's a fact.
Bernadette.