I still remember the times in which we were familiar with only two screens, the famous 'big screen' – the exciting cinema screen and the small screen, the less exciting, but far more reachable – the television we all have in each living room and later on in each room in the house. Adding to this the VCR revolution at the mid-eighties and we had all we need! Well, at least we thought so…The PC added a new screen into our lives and from the past decade we have all kinds of screens surrounding us – for all sorts of purposes – entertainment and information, business and education, fun and games, social or private – it is all about the screens.
But the world keeps changing: every kid will tell you – if it is not social and interactive – it means nothing. Same goes for the screen – if these are not interactive and social they will lose the appeal.
One of the fast growing fields related to screens is Digital Signage. The interactive and social revolution has not passed by the Digital Signage and the impact is clear – the Digital Signage software providers realized that we can harness the social networks and the interactive technologies in order to bring higher business value from every digital signage screen.
Facebook, Twitter, Instagram and other social networks are embedded as widgets in the digital signage CMS, providing easy to implement social interactive scenery on public screens. The ability to interact with the digital signage screens using the smartphones opened a wide spectrum of possibilities from poll and trivia to interactive gaming and coupon applications.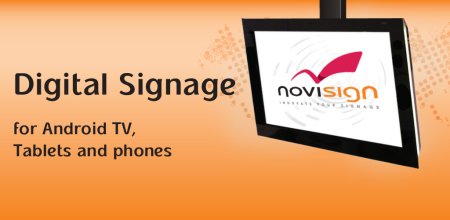 A combination of the social capabilities together with interactive technology is changing the face of the traditional digital signage, turning it into a public interactive locally broadcasted TV. The power on Twitter, Facebook and Instagram is opening the door for new innovative business application to increase sales, communicate with customers and present interesting information (infotainment).
A business site can broadcast a short poll about its service, hand out a coupon as a token of appreciation, set up a game for the kids, using the business branding, while the winner gets a prize, present Twitter a feed of celebrities responding on the events of the day and add Instagram feed of an event that is going on at the same time.
Public Interactive Broadcast – build your own infotainment center!
Najeeb.