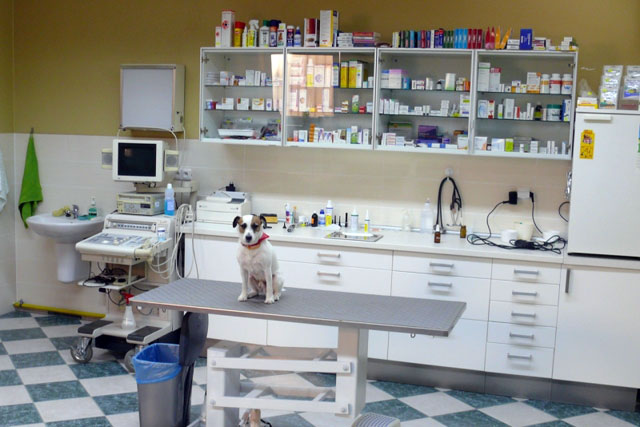 Digital signage for veterinary clinics is an easy and effective way to improve the way you communicate with patients. All that you need is a TV, a media player and digital signage software. Using your computer and the cloud signage software, you will be able to create and manage your screen's content. Using digital signage for veterinary clinics, you can display can combination:
Spotlight dental, medical, surgical and general services

Outline required vaccines and titter checks

Share doctor and staff biographies

Highlight specials and promotions
Waiting Room Signage
Add digital signage for veterinary clinics to your clinic's waiting area to educate and inform your clients. Incorporate social media feeds, custom scrolling tickers, slideshows and more. Your front desk can easily make daily changes to the content share time-sensitive information, check-in information, and other veterinary clinic related notifications. Other ways you can use digital signage for veterinary clinics include:
List preventative and wellness suggestions

Showcase allergy testing and treatment options

Feature customer reviews and testimonials

Microchip implantation programs
Pet Education
Using digital signage for veterinary clinics can also be used to highlight pet care best practices and tips. Using the drag-and-drop widgets you add any combination of media zones that can be pre-scheduled to play on specific dates and times. Popular items that can be added to veterinary clinic digital signage include:
Slideshows of videos and images

Scrolling tickers of custom text

RSS news feeds and weather

YouTube channels
About NoviSign
NoviSign offers a cloud-based digital signage software that is straight forward and non-technical. Using the included customizable widget, you can easily and quickly create the perfect layout of content. Add images, news feeds, announcements, videos and more!
Do you have questions? Check out our FAQ section or send us an email anytime! info@novisign.com
Pricing starts at $20 a month and we offer a free 30-day trial.