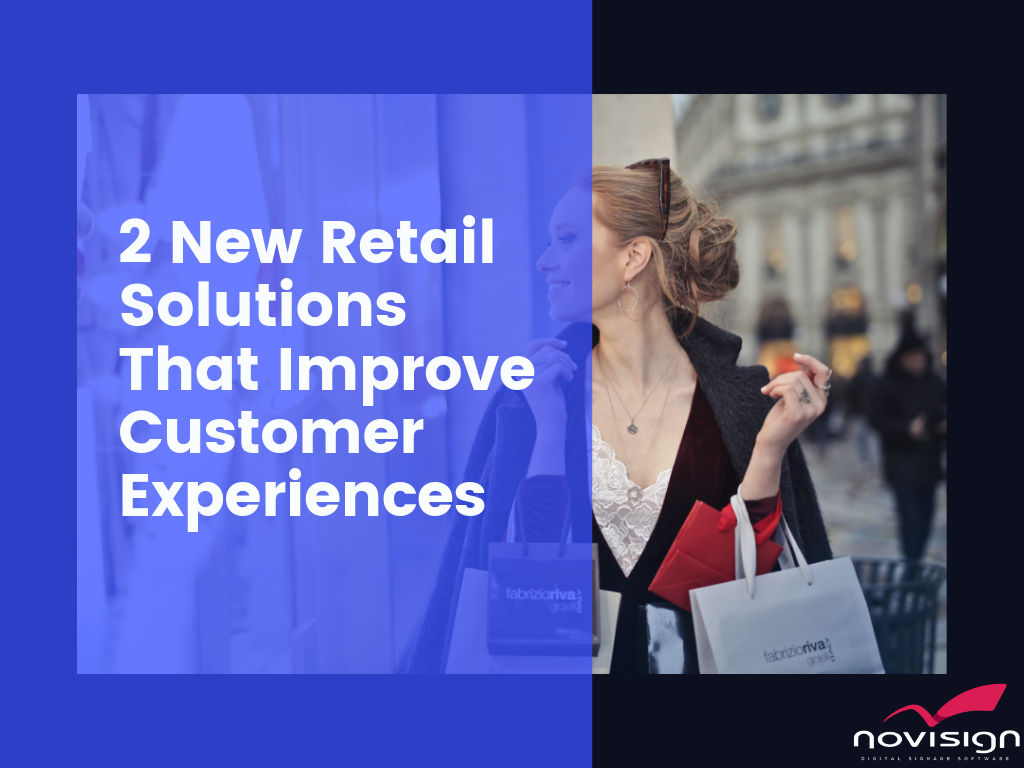 In today's world, customers expect service and comfortable shopping experiences. If used correctly retail digital signage can be your customer's first in-store engagement point that drives brand awareness. With retail digital signage, you can display eye-catching content that captures your customer's attention and instantly validates your brand as being technologically advanced and tech-savvy. From promotions to highlight your competitive advantages this stunning first impression sets a stimulating tone for your customer's journey. 
Let's now look at two new cutting edge solutions that can be used to enhance your customer's experience while helping you increase profits.
1. Retail Shelf Digital Signage Displays
These are non-intrusive attractive digital shelving displays that easily fit within your existing environment and or retail shelf. They allow you to display videos, animations, images, scrolling text and other media. Highlight new promotions, product benefits and up/cross-sell items with shelf digital signs by Mimo Monitors. 
2. Instore Experiential Tablets
Incorporate interactive tablets with your product displays to educate and inform customers about new product's, upcoming sales and customer loyalty programs. Add a series of interactive buttons that allow customers to browse through videos, store information, store wayfinding maps and customer service FAQ. From small 7″ tablets to large format 21.5″ you can creatively incorporate tablets into your store's point of purchase displays and end caps.
Why Retail Digital Signage?
Implement retail digital signage to help you increase customer experiences so your brand stands out from the competition. With interactive retail digital signage, you can go even further allowing your customers the freedom to explore your products in a unique and highly engaging manner. Aside from promotions, you can use interactive digital signage to tell your company story and history.
Also, with retail digital signage, you can reduce the perceived waiting time at the checkout line by 35%*. This can be done by strategically installing screens in check-out areas that contain instore infotainment that contains upcoming sales, information about new rewards programs and more.
About NoviSign
NoviSign is a cloud-based digital signage software company that runs on Mimo Monitors line-up of Android built-in tablets and displays.
Using NoviSign's comprehensive web-based digital signage software online Studio, you can create beautiful digital signage. With over +20 drag-and-drop widgets to choose from, you can quickly design and manage engaging content that features live social media streams, data-driven polls, fun interactive games and media-rich zones that feature videos, RSS feeds, HD images, scrolling text, weather and more!
NoviSign has over 20,000 screens deployed globally across 5 continents. Some of NoviSign clients include Disney, Ikea, Dole, Home Depot, NASA, Nokia, Ferrari, Papa John's Pizza and more!
Sources: Lavi Field Study; How Digital Signage Improves Queue Management