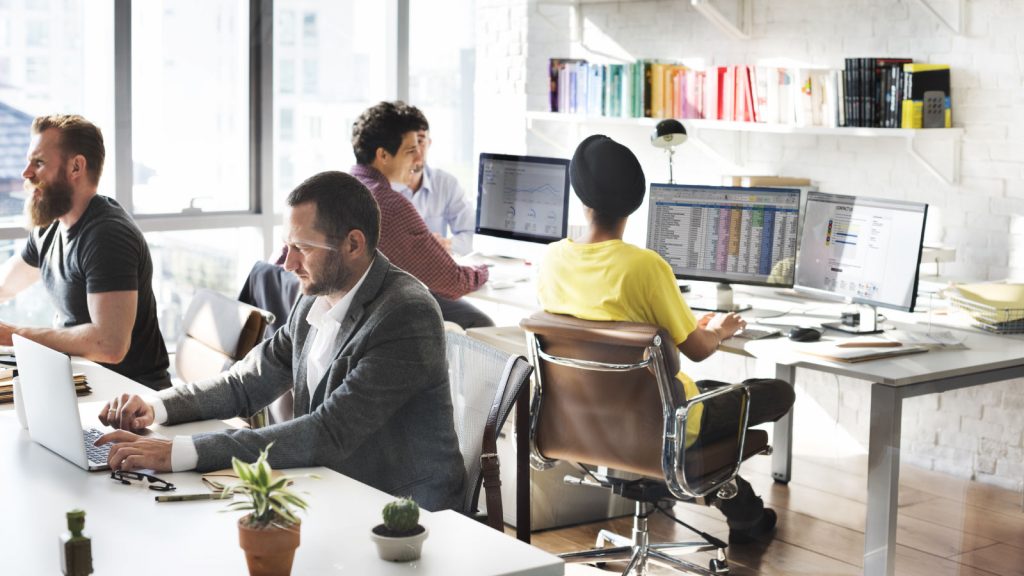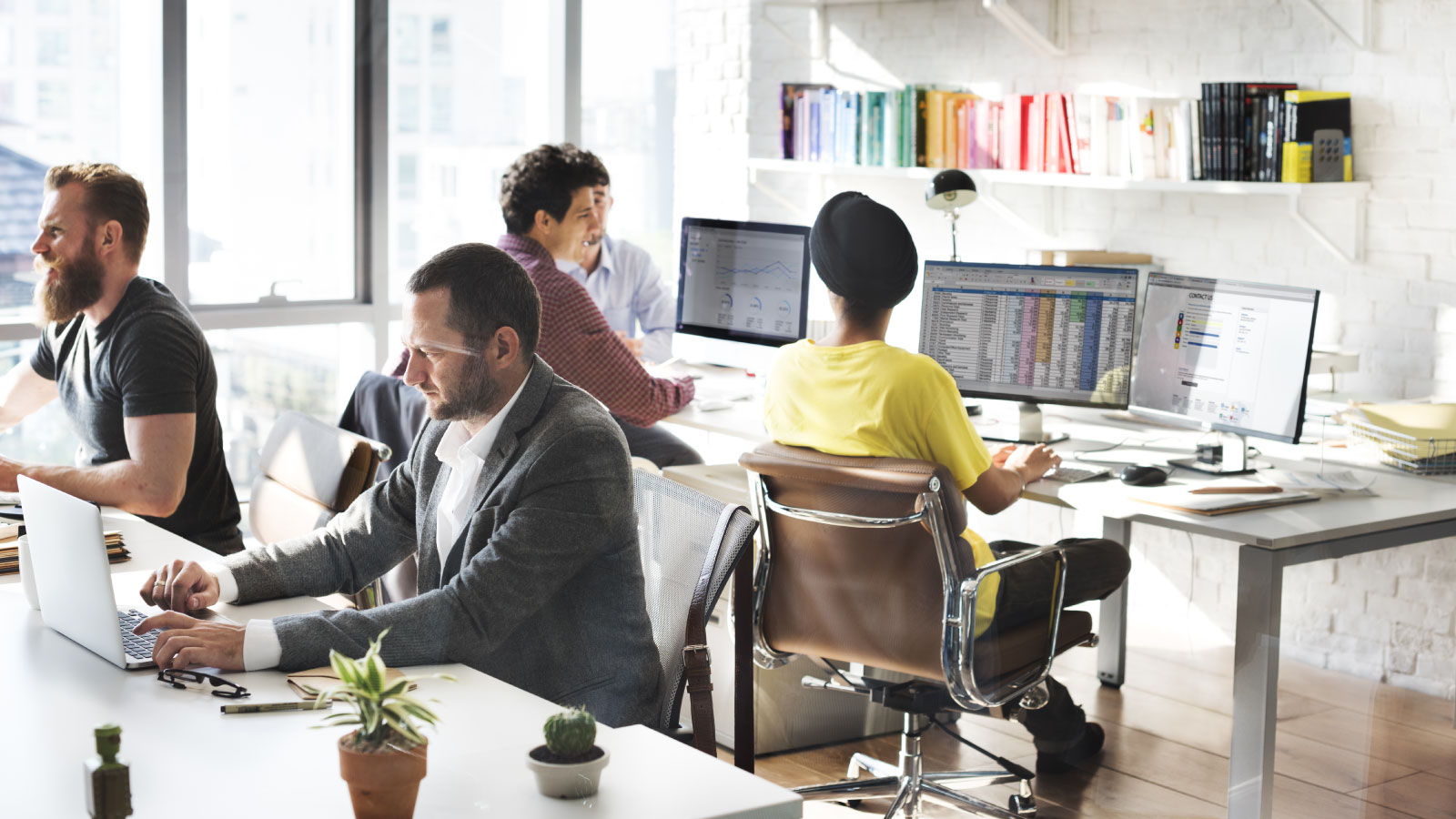 Digital signage for offices can be used for both internal and external communications. Office communications is an easy and effective way to improve the way your employees receive important notifications and information. To get started all that you need are TVs, a media player and cloud-based digital signage software.
Flexible and scalable
Because office digital signage is 'digital', you have full control over what is displayed and when it goes up on the screens. From sharing daily office news, internal bulletins, to weekly meeting schedules digital signage for offices can be used as your gateway to reaching and better engaging with your employees. Using drag-and-drop widgets you can make on-the-fly changes to your messages:
Events and Meetings
Using digital signage for offices, you can sync your organizations Outlook or Google Calendars to streamline the way you display and share scheduled events. When an item is added to your calendar the listing can be set to seamlessly sync and be displayed on your screen. The event name, location, time can all be displayed. 10" – 15" displays can be mounted outside of conference rooms displayed the day's schedule or screens in employee breakrooms can display schedules.
Bridge Hierarchy
A company is best run when everybody is kept in the loop and the leadership to employee communication gap is bridged properly. With digital signage for offices, you can convey message effortlessly throughout your entire organization. If its the same message on all screens or unique messages per screen you can use office digital signage to create and remotely send out your content all from your computer at any time from anywhere.
Enhance Sales
To bolster growth and the survival of your company upgrading sales should be your first priority. Use digital signage for offices to foster employee engagement and motivate the team by providing rewards, incentives, progress in sales quotes and more. You can also use office digital signage to introduce new products and highlight the benefits of services.
Visible System
Using digital signage for offices you can keep everyone aware of ongoing company notifications, financial goals and company benchmarks. Share quarterly results, estimated earnings and profits, etc.
Streamline Communications
Enhance your internal communications using digital signage for communications. Keep employees engaged and motivated by displaying live dashboards of your companies analytics, pre-calender bookings, announcements and more.
Better Service
Anticipate customer's needs, faster clear communications and keep everyone on the same page to cater to the clients in the best possible way. Show sales/promotions, call center data, webinar schedules, queue management systems and more.
HR
Digital signage for offices can also be an extension of your HR department. Add screens in employee breakrooms and other areas that your employee congratulate. This will ensure that your message is seen while streamlining the way you disseminate important employees related updates such as health insurance updates, company gatherings, new incentive programs and more.
About NoviSign
Using NoviSign, you will be able to create easily, edit and manage all of your digital signage players content. From any computer, at any time you will be able to:
Design and update your content 

Create playlists and schedules

Make on the fly changes to content

Remotely monitor all digital signage
NoviSigns digital signage player app is available for free and takes only seconds to get running on your digital signage player.

We provide: 
Full training and support

Phone support

Email ticketing

Template library

Free software and digital signage player updates