Vending machine is an automated machine that provides items such as snacks, beverages, cigarettes and lottery tickets to consumers after money, a credit card, or other mean of payment. The first modern vending machines were developed in England in the early 1880s and dispensed postcards. The earliest mentioned vending machine was crafted by Hero of Alexandria, an engineer and mathematician in first-century of Roman Egypt. That machine was accepting coins and providing holy water.
Automatic machines are all over the world, everywhere and like robots they're replacing human beings, as they never get tired and always keep selling. If you visit Japan, you might find that in some places there are more vending machines than people!
So, what do vending machines have to do with digital signage? A lot! Old vending machines are boring. New ones with a TV display or transparent window that is also a screen are the new things in the vending machines world.
Using vending machine digital signage, you can promote products, display advertisements or set a call for action.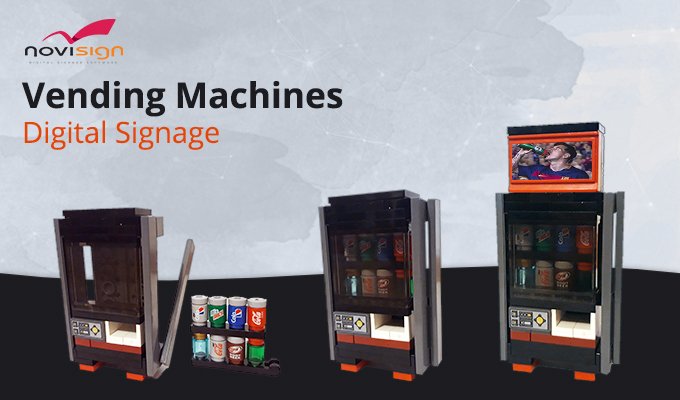 Cool? That's only the first phase. On phase II, using IoT digital signage, you can do much more. Using IoT means combining 3rd party devices, such as sensors and buttons. In this case, image the following scenarios:
A) You approach a vending machine, open its door and the screen display a greeting slide, welcoming you. When you pick up the product and close the machine's door, you get a thank you message with a special product promotion video on the display. Vending machine sign is now alive.
B) You approach a vending machine. On its digital sign, some promotion videos and ads are playing. Once you get closer, the proximity sensor detects you and the display changes to a video which offers you the daily sandwich. Yummy.
C) You approach a vending machine which its display has a facial recognition camera. It can tell whether you're a man, woman, young, kid, adult or senior. Then it will trigger the right product list on the display which may be more suitable to you. Wonderful!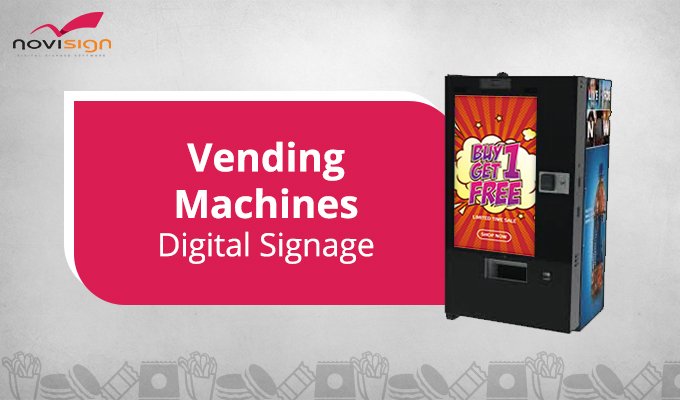 All this can be easily be done with NoviSign's solution, combining IoT objects such as sensors, buttons and more.
Digital signage for vending machine can do the magic. That's a fact.
Nir.