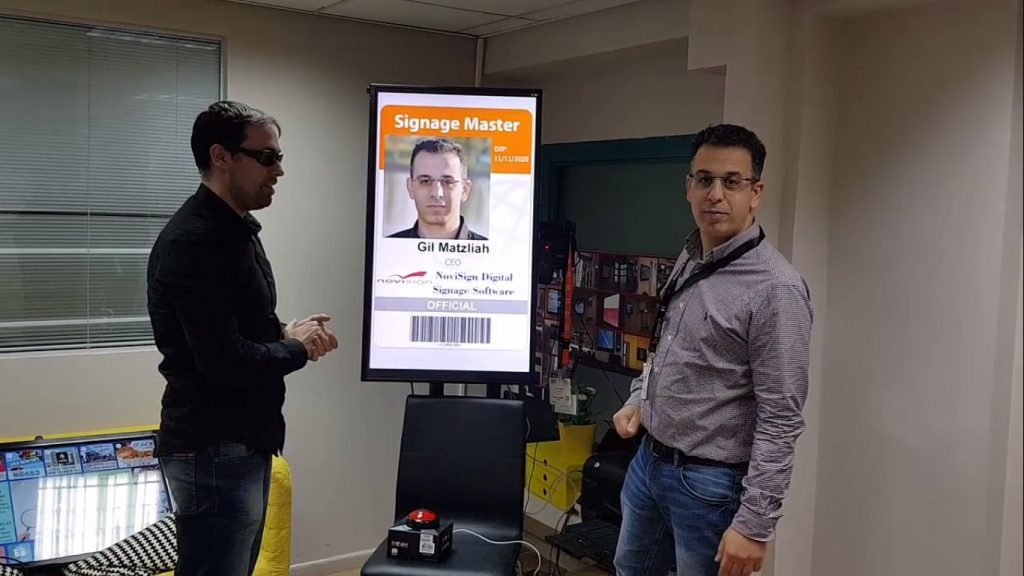 IoT Digital Signage is revolutionizing the way companies connect with and communicate with customers.
How does it work?
Let's go over 2 brilliant use case examples.
Example 1:
The barcode reader is scanning your badge. Once scanned, a special greeting is displayed on a TV located by the reader. This greeting could be anything. You can display scheduled meetings, HR announcements, company news or anything you like. This is a practical solution for easily sharing on-demand customizable notifications with your employee!
Example 2:
In retail, it is everyone's goal to increase sales. But how? With NoviSign it is easy!
By connecting any tag or chip to any device, you can simply approach the scanner with the product. Once scanned, information about that product will come up on the TV.
Now, imagine the possibilities
You can use IoT Digital Signage to cross-sell related products, upsell additional services, encourage customers to sign-up for your eNewsletter or loyalty program, offer special coupons, provide additional information about the product and much more!
So let's start the change today! Connect your screen and your RFID tags and make your sign shine.
NoviSign has you covered from the RFID readers, tags, the digital signage software and barcode readers – NoviSign can provide you with a seamless fully integrated turnkey solution!
For more information or to schedule a demo or email: info@novisign.com