Android stretch display is a kind of stripe-like screen. In this case, I'd like to present you an Android stretch screen (also called "Shelf Edge Display") by Mimo Monitors called MST-23016. This is a 23″ shelf stretch monitor with Android 8.1.
The shelf screen can show videos, images, text and anything a regular signage device can display. Just imagine that tiny long display (but with 1920 x 165 screen resolution!) placed as an end-cap or over the shelf edge in your store. How lovely! Next generation of retail by Android digital signage…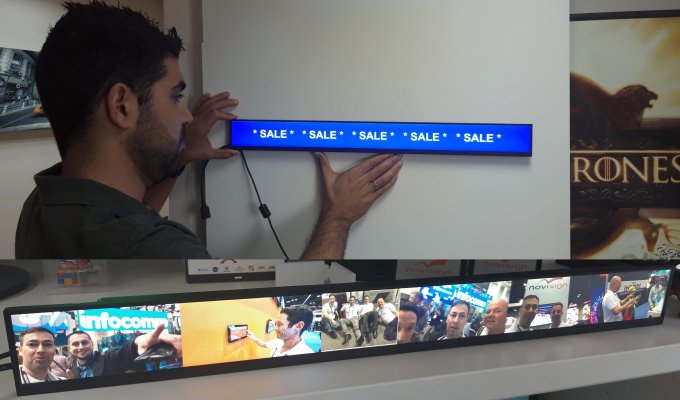 Here is the specification of the MST-23016 model – 23″ Shelf Edge Display:
Processor: ARM Cortex A35 – Quad core processor 1.3GHz
OS: Android 8.1 (firmware from 16-Jan-2019)
Memory: 1GB RAM
Storage: 16GB
Size: 23″ size horizontal
Screen resolution: 1920 x 165
Brightness: 700 nits
WiFi: yes
Bluetooth: 4.0
Micro HDMI: yes
Micro USB: yes
Power-in port: yes
power-out port: yes
Reset hole: yes
Power supply: yes
This particular shelf screen model can also be daisy chained to 4 other same unit, that you get a 5 concatenated shelf edge to form a videowall-like display.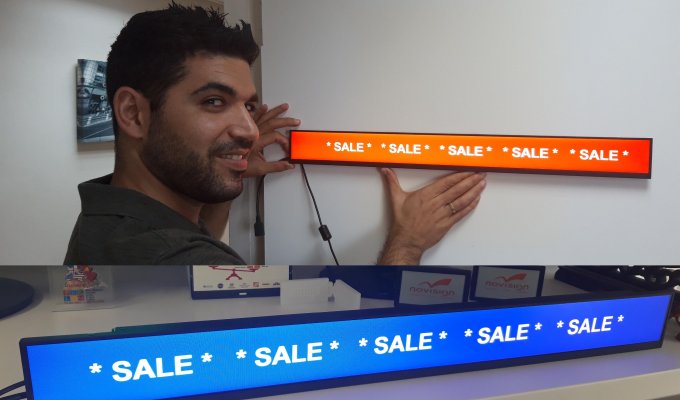 So? Go get a couple of shelf edge displays to your shop!
Gil.