We have just upgraded the online Studio. Now you can upload, to your digital signage Studio account, your Microsoft PowerPoint presentations, PDF documents and much more.
Online Studio v4.2.35-0-22
Now you can select not only video files (such as MP4, FLV or SWF), image files (such as JPG, JPEG, PNG and GIF) and audio files (such as M4A), you can also select other file formats, As following.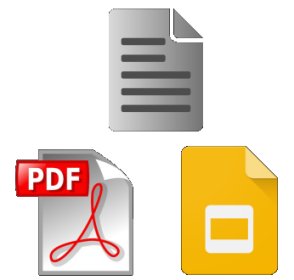 Officially, we support:
Microsoft PowerPoint presentation files: PPT, PPTX, PPS, PPSX
Document files: PDF
Unofficially, we also support:
Other presentation files:ODP, SDA
Document files: DOC, DOCX, ODT, DJVU, RTF, PS
Spreadsheet files: XLS, XLSX, ODS
Drawing files: WMF, EMF, EPS, VSD, SVG
How does it work?
When you upload files to your media library (either by pressing the "Add" button in the Creative tab or by pressing the "My Library" button while inside the Creative Composer and then pressing the "Upload" button), you can now upload all the above mentioned formats. In the FireFox browser, you need to choose the right file category, while in the Chrome browser, you need to choose "Custom Files" in the dialog windows which pops up after pressing the "Upload" button.
Once the file is fully uploaded, it will be converted to images. That's why, after the upload, you cannot edit those files, since they are all image items in your account.
Example: if you have a PDF file with 3 pages and it is called "MyDoc.pdf", then it will generate 3 image items in your Media Library, called "MyDoc – 1", "MyDoc – 2", and "MyDoc – 3". Later on, you can use them in anywhere in the Studio.
A good use case will be to create a blended creative, drag a slideshow widget and then select all those 3 images to be slides in that widget, to be presented one after another.
Please notice that evaluation users can perform 2 conversions in a calendar month, while paying users can perform 10 conversions in a calendar month per license in a certain account.