Windows Player Version 2.1.4-0
Facebook widget
Bug fix for the phenomenon that the playlist doesn't get updated when rapid changes are performed on several blended creatives in the played playlist
Player infrastructure for enhanced reports (to record station ID and # of played creatives)
Minor bug fixes
The Facebook widget:
In the creative editor, the Facebook widget can be dragged from the widget pane in the left to the canvas. Using the interface, you need to login to Facebook and specify a page album (private albums are not available).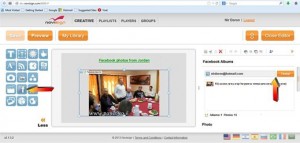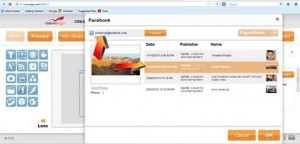 After choosing a page album, you can modify its settings. The widget will show the selected amount of photos from the album as a slideshow sorted according your choice.
The new Windows (Air) player version can be downloaded from our website (http://app.novisign.com/downloads/) or from the partners' website (http://app.onsignage.com/downloads/).