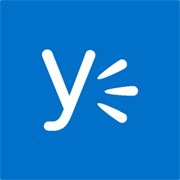 Recently, we have added a new social widget: Yammer.
For those who do not know what Yammer is, Yammer is a social network (like Facebook or Twitter) that mostly used for internal communication within companies.
We decided to take it to the next stage and add it as a widget in our Creative Composer. We also added two 16 x 9 templates based on the Yammer widget, which you can use.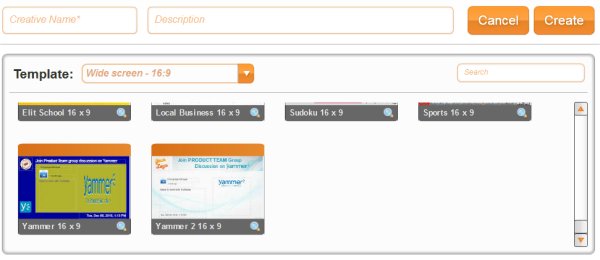 Using the Yammer widget is easy:
1. In the online Studio, in the "Creative" tab, press the "Compose" button.
2. Choose any template you like (we have added 2 Yammer templates of 16 x 9 ratio, just for you), give the creative a name and press the "Create" button.
3. While inside the Creative Composer, find the Yammer widget in the left arsenal of widgets, then drag and drop it somewhere on the canvas.
4. In the popup window, click the "Login" button and log in to your Yammer account.
5. Choose the layout (scrolling or free layout) and press the "OK" button.
6. Now, you can configure the widget. You may change its properties as the refresh interval, duration of each post to appear there, what to show and filter.
7. Watch it in Preview mode, then save your creative.
7. Use the creative as a slide in a playlist and broadcast it to your big screens.
If you want to read more about Yammer, please go to our official page of Yammer.
Roey.