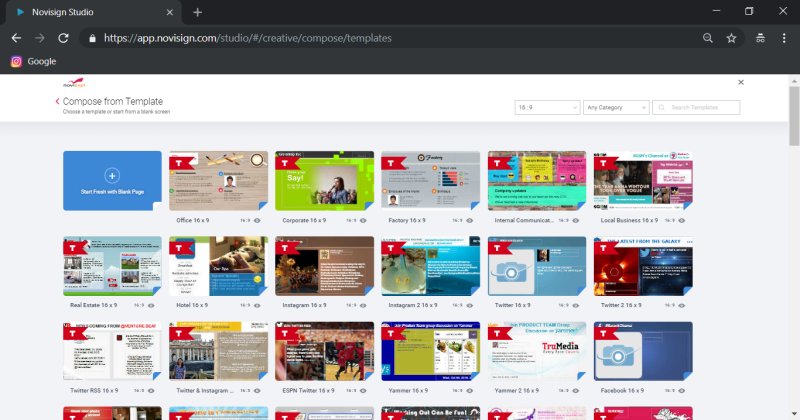 Required Action
(A) In the Creatives tab, click the "Create from Template" button.
(B) Choose one of the templates or create a creative from scratch, using the blank template. Just click it.
(C) The Creative Composer will then load.
(D) Type a name for the creative in the "Name" text box and add a "Description".
(E) Press the "Save" button which is in the top right corner of the Creative Composer, for saving your composed creative.
Additional Details:
To change the orientation of the content, in step B above, select drop-down which has the "16:9" default option and choose another screen ratio/orientation. This will show you the available set of templates for the chosen ratio.
Related Information