So, you got your self a brand new Chromebit (Google's Chrome OS based dongle) in 85 USD. Now what? You'd like to establish a digital signage for your business based on the Chromebit. So, how to do it?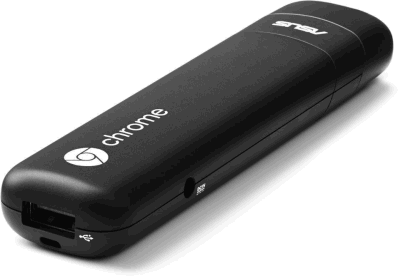 1. First, get your self a TV with HDMI port. Connect the TV, using the HDMI cable provided with the Chromebit to the Chromebit (if you like to use a longer cable, you'll also need to use a small adapter). The Chromebit and TV should be plugged in to power. Now, connect a USB switch to the single USB port of the Chromebit and to that switch attach a mouse and a keyboard. You're ready to go.
2. Now, you need to install a digital signage app to display your signage. However, since the Chromebit should run 24/7, it need to be in Kiosk mode (single app mode). Since March 2019 there is no way to put your Chrome OS devices in non-managed Kiosk mode. Hence, the only way for kiosk mode is using the wonderful tool of Google – Device Management Console which you can use to remotely managed your Chrome OS devices (i.e. Chromebook, Chromebox, Chromebit and Chromebase). It is cheap and can come in handy. Here is how to use the Google Device Management Console and Kiosk mode on your Chromebit.
3. Once you have your Chromebit provisioned (that means it is managed by the Google Device Management Console), you can perform many actions on it by remote. Actions like: extracting log files out of it, setting its orientation to be portrait or landscape (screen rotation), take screen captures, get indication of its status, control its OS version and more.
4. Restrict the Chrome OS version (better do it using the Device Management) to 74, in order to avoid new bugs by Google, such as the famous Cryptohome bug.
5. Installing the digital signage software is easy, but what if you have many Chromebits which you have to deploy at many of your customers'? You can use Google White Glove service, which will get them to you already configured as they should be, saving you all this precious IT time.
6. Chromebit has only 2GB RAM. In most cases it's enough, but sometimes for better performance you might need more memory (4GB) and stronger processor. In that case, you might want to use a Chromebox instead (Google's TV box). Here is a variety of Chromeboxes you might want to consider.
May the Chrome be with you.
Nir.