While there are 150-200 huge telcos in the world (some often refereed as Galaxies), such as AT&T, Telefonica, DT, BT, Vodafone and so on that control 85-90% of the telecom market – there are few thousands (!) of small 'Mom and Pop' smaller, much smaller telcos around the world, serving niche clients, geographically or other type of niche (special service, servicing a specific vertical).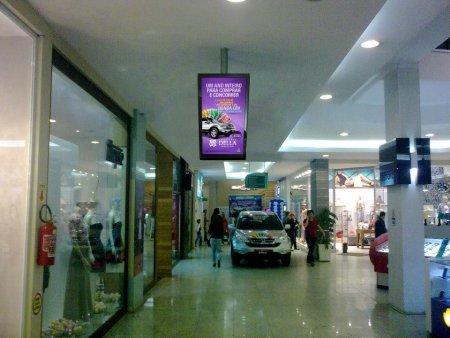 These small cellular operator companies are finding it hard to compete against the 'heavy giants' and they keep constantly looking for new (profitable!) revenue streams. The fact that these telcos are small is a disadvantage, BUT also, absurdly – their biggest advantage! The way from decision to execution is by far shorter than in the Galaxies.
Digital signage can easily become one of the main growth engines for these small 'Mom and Pop' telecoms. Digital signage, especially the latest Android based digital signage is right up the ally for those small telcos – combining cloud based service that can be embedded into their set of services (as 'White Label'), LTE services, support and CRM.
The telecom business is looking for innovations, and the latest digital signage technology allowing SSI connection between a smartphone holder (all of us!) and the digital signage screens is merely another great feature from the SMBs that are always, in one way or another, a customer for the telco. One would argue that digital signage might fit the huge telcos as well and this 'one' would be correct, but entering a new line of business for these huge corporates is long, costly and painful, sometime these companies do not even start thinking of new business initiatives if these do not show potential of at least several billions of dollars.
For the small telcos – it is a matter of decision.
Simple decision, small telco – HUGE opportunity!
Ofer.