Yes, retail industry is using digital signage for over 2 decades now. Since someone realized he can use the TV screen and a VCR and broadcast messages to the store visitors, nothing changed much…
Of course, the promotion screens became flatter (some are just no more than big tablets), the digital signage players became lighter and cheaper (Android digital signage players can be purchased online at 20 – 40 dollars), the CMS became simpler, cloud based and available everywhere, the digital signage as a whole is richer in content, much more dynamic, updated and appealing, BUT – basically it is the same – just better.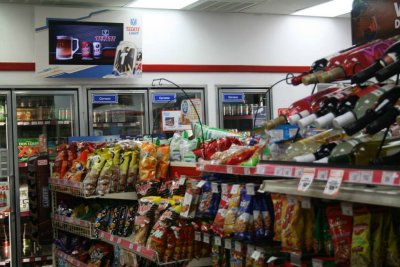 What if it is high time for second honeymoon between the digital signage providers and the retail> giants? What if digital signage can literally change and enhance the shopping experience? Turning it into something interactive, dynamic, location based and relevant at real time?
Just imagine and on demand poll asking the shoppers to select the 'product of the hour' that will be sold at 90% discount? The online feedback will make the coupon be sent directly to the smartphone – just for participating…
What if you can upload a picture of yourself with your favorite serial, to the Instagram feed on the local digital signage and you'll win a serial supply for the year?
Imagine your kids playing a digital signage game with other kids in the store, the winner gets a coupon for a small award, and maybe a chance to continue to the next level to bigger prizes, all branded by the store – do you think the kids (and their parents) will stay longer, buy more? I believe they will.
Would you agree that a 'like' (yes, a simple Facebook 'like') to a product has a tangible value? Just think of ways the digital sign can 'tease' the visitors for a 'like' – this creates a long term engagement. This is what I call 'marketing'!
The next generation of digital signage for retail is no longer a simple, dynamic on line messaging system. It is a high end technology tool to enhance the ability of the retail to allow their clients to communicate, interact, socialize and enjoy (yes, even in business, it is OK to enjoy) the shopping experience.
Honeymoon flight is about to take off – are you boarding?
Yakir.