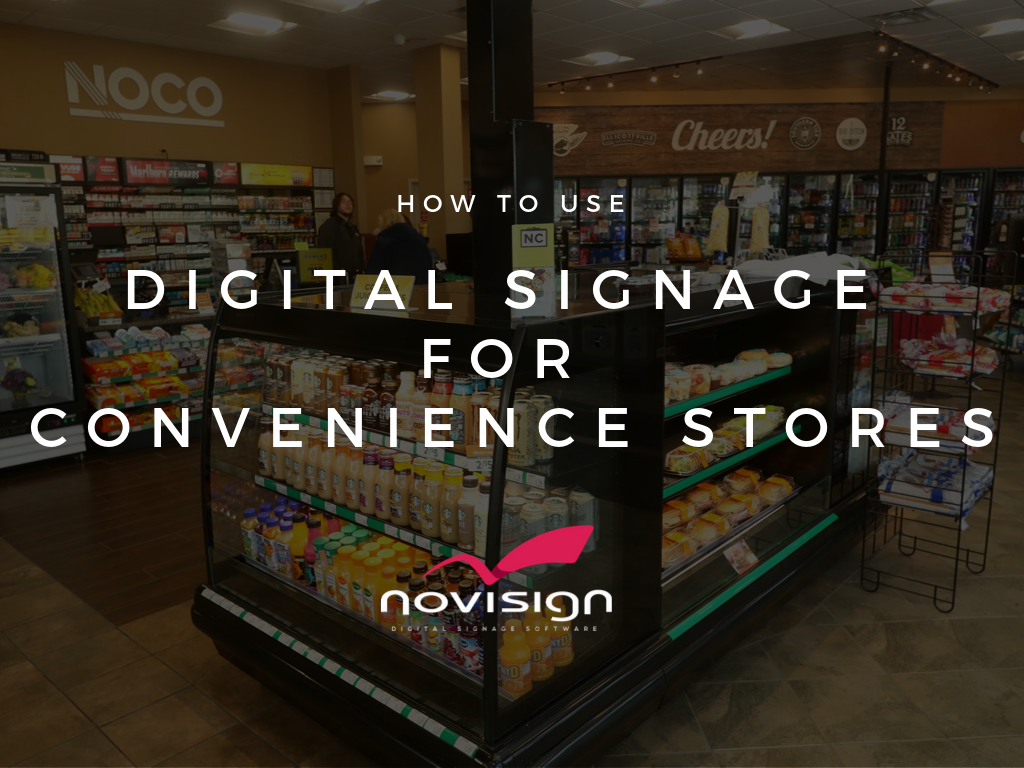 Digital signage for convenience stores
Convenience store digital signage is one of today's most effective forms of in-store marketing. From being able to make easy on-the-fly updates to the screen's content to improve the way you advertise weekly specials, digital signage for convenience stores is your gateway to increasing sales. 
Use digital signage for convenience stores to:
Spotlight daily grab-n-go specials

Upsells drink, slushies and beverages 

Showcase new coffees and cappuccinos

Create a digital menu displaying your grill and food items
Better Promote Sales and Specials
By adding screens in your entrance and other high traffic locations, you can use convenience store digital signage to reach your customers with daily on-demand customer-centric notifications and promotions. Using digital signage for convenience stores, you can preschedule time-sensitive slides to reveal to your customers right at the perfect time.
Another great location to add convenience store digital signage is in the check out locations. By adding screens in these areas, you can help to reduce perceived line wait times by sharing visually engaging notifications and media. 
Promote your customer loyalty and rewards programs

Engage with company social media streams from Facebook, Instagram and Twitter

Show off customer reviews and feedback

Add a local area map of your other store locations
Increase Food and Grill Sales
Using digital menu boards create appealing, easy to view menu boards that digitally display your complete menu. With digital menu boards, you also gain the ability to upsell new items and sales. Add full-screen specials that rotate through and incorporate a scrolling ticker of promotions.
Improve Shopping Experiences
A great bonus of digital signage for convenience stores is the ability to create remarkable experiences. Add screens hanging from the ceiling near aisles that list what types of products are found in each aisle. This makes it easier for customers to locate the items they are looking for quickly.
Another way that you can use convenience store digital signage is to introduce new products. Add convenience store digital signs around point-of-purchase areas that contain educational commercials and media about the new items. This approach draws interest and awareness around a new product. 
How to Get Started with Convenience Store Digital Signage?
All that you need is a TV, media player and digital signage software. A media player is a small form device that connects to your TV via HDMI. You can get a media player for as low as $35.00.
To create your digital signage content, you will need a computer and digital signage software. Digital signage software is a cloud-based platform that allows you to create your content.
Using NoviSign's cloud-based digital signage software, you can easily create your content using the customizable templates and drag-and-drop widgets. Add powerpoint slides, images, videos, scrolling tickers, weather forecasts, social media feeds and more!