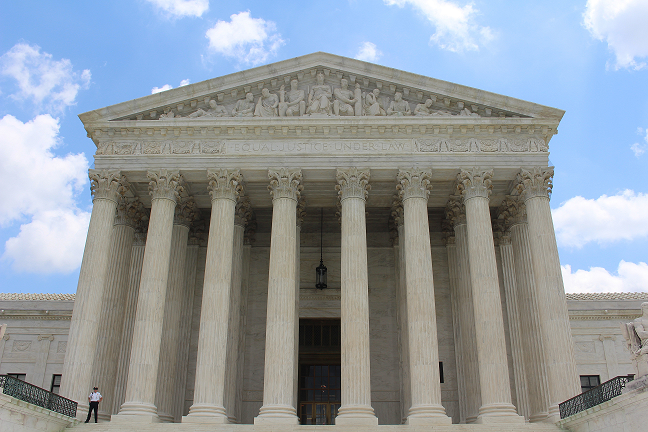 Digital Signage for Courtrooms
Improve efficiency and streamline the way you share information. Use Courtroom Digital Signage to improve the way you disseminate court communications. When using courtroom digital signage, clerks will be able to easily and quickly push out to-the-minute updates and notifications. Digital Signage for Courtrooms can be utilized to display:
Real-time court docket information and listing
Security check-in protocols and procedures
List wayfinding directions and room number directories
Spotlight courtroom rules and procedures
Display courtroom notifications and schedule changes
Add daily calendar listing of schedules
Emergency maps and emergency evacuation instructions
Court Docket Digital Signage
It is important that your courthouse visitors can easily view and access the daily courtroom schedules. When using digital signage for courthouses, users can edit and updates case docket listings. You can display everything from case and room numbers, time, the name of judges, type of hearing and more.
Your courtroom clerk will be able to easily make on-the-fly changes to the listings. All updates will wirelessly update onto the sign within minutes. In addition to easy changes, a database integration can be made between your listings feeds and our courtroom digital signage software. This integration is seamless and eliminates the need for manual docket updates. When you internal docket listings update so will the courtroom digital signage!
Court Docket Digital Signage eliminates the need for printed signage and streamlines the way you update and share docket information. In addition to docket listings, you can add court notifications, facility wayfinding maps, and other relevant courtroom information.
A Total Solution for Courtroom Digital Signage
Use courtroom digital signage to neatly design and manage the content of your courtroom digital signage. Deploy digital signage for courtrooms to experience the following benefits:
Save money on printing cost of static signage
Increase productivity with courtroom digital signage because all displays update within minutes
Display a variety of information; judge listings, courtroom schedules and facility maps
Easily make last minute schedule changes to listings
Broadcast time sensitive courthouse announcements
Enhance Courthouse Productivity
When installed courtroom digital signage will dramatically improve the day to day efficiency of court clerks. Because digital signage for courtrooms is web-based users will be able to remotely update and broadcast information across multiple displays at different locations. This eliminates the need for replacing static signage and increases the time in which information shared.
Courtroom Digital Signage also makes it easier for courtrooms to display accurate information. All updates can be made in real-time. This added layer efficiency reduces daily workloads, eliminates schedule delays, and streamlines productivity.
Create Better Experiences
Courtroom digital signage can knowingly improve the visitor experience. By making it easier for visitors to find case information and listings you are reducing worry and anxiety. Another way to use digital signage for courthouses is by displaying important court announcements and visitor check-in protocols.
Courthouse Navigation
Use courtroom digital signage to improve courthouse wayfinding. By adding a digital directory in your courthouse main lobby you will immediately help visitors with courtroom wayfinding and directions. Add maps that are pointing to specific courtrooms, courthouse directory listings, and facility emergency evacuation plans.
In addition to providing wayfinding information, you can use courthouse digital signage to visibly share rules and security processes. Outline check-in procedures and what items are accepted in the courthouse. By spotlighting this information you prevent delays while allowing guards to focus on the settings.
NoviSign's Digital Signage for Courtrooms
NoviSign provides courthouses with an easy to use cloud-based digital signage software for courtrooms. Using the included drag-and-drop widgets, users can quickly design and manage content. Pricing starts at $20 per month per display and we offer special discounts for the government. NoviSign's software can be installed on any Chrome OS, Android or Windows media player. Email info@novisign.com for RFP's and more information.
You can also sign-up for a free trial of software: https://www.novisign.com/registration/