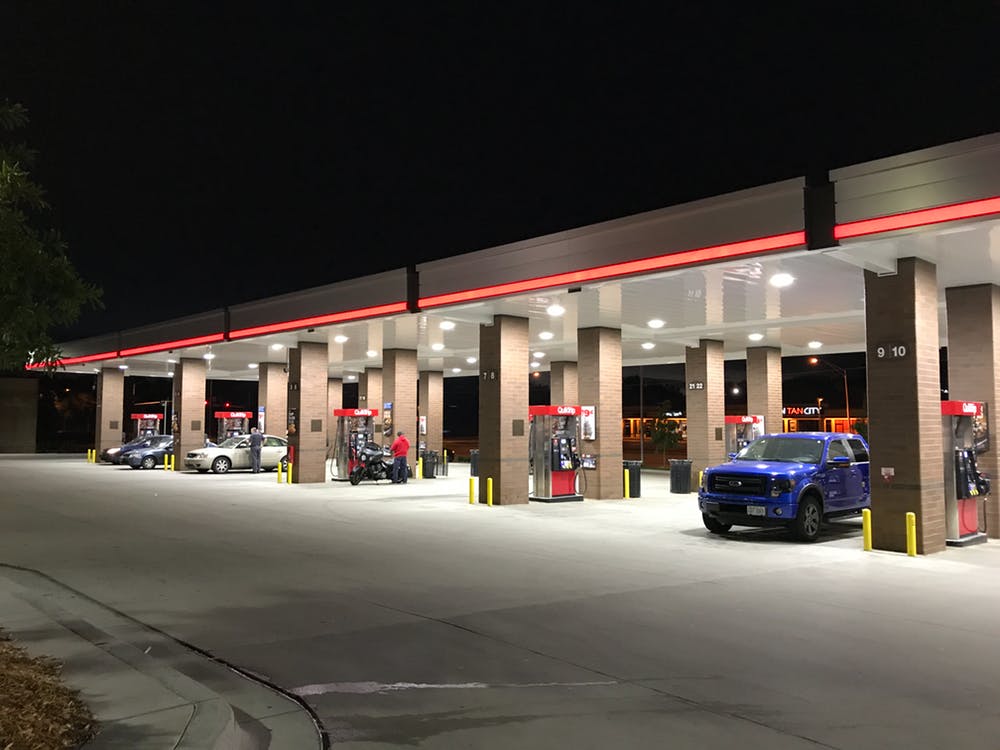 From pump displays to in-store advertising digital signage from gas stations can be used to consistently reach customers with sales, information, loyalty programs, videos and more! Gas station digital signage can be used to drive promotions while improving the way your brand is perceived. When using digital signage for gas stations, you have to the power to remotely control your screens content, make on-the-fly updates and pre-schedule your ads and media to play on specific dates.
Digital signage for gas stations can be used to:
Promote your rewards and loyalty program
Spotlight hot/cold beverage and fountain drink sales
Feature exclusive in-store food/grill specials
Incorporate Twitter, Facebook or Instagram feeds
Upsell carwash packages and promotions
Add local new feeds and weather forecasts
List store hours and general information
Feature videos and trivia
Increase Gas Station Food & Beverage Sales
By adding digital signage in high-traffic locations such as the entrance, fountain drinks and cooler you can effectively broadcast your ad's and information. Because the gas station digital signs are in easily view-able areas you can consistently share updates and new specials. From displaying basic slideshows to eye-catching commercials you can use digital signage for gas stations to effectively reach your customers.
When using digital signage for gas stations you can:
Make on-the-fly edits and updates to the content
Remotely manage all of your gas stations digital signs
Preschedule ads and other media to update on specific dates
Set happy-hour ads or other content to play on recurring set times
You can also use digital signage for gas stations as digital menu boards. By installing displays in food and drink areas you can digitally lists specials and update prices.
List drink available drinks sizes and prices
Add food combos with images, descriptions and prices
Upsell BOGO specials on pizza slices or hotdogs
Feature new Slushy flavor and Coffee drinks
An Easy Solution for Gas Station Digital Signage
NoviSign offers a cloud-based digital signage software for gas stations. From any computer at any time users can create, edit and manage their screens content. Using the online Studio, users can create template's from scratch or edit one of the included customizable templates. The software comes ones drag-and-drop widgets. Popular digital signage for gas stations widgets include; dynamic media slideshows, videos, news feeds, scrolling tickers and weather forecasts.
NoviSign's software includes:
Best variety of drag-and-drop widgets
Customizable template library
Instagram, Facebook, Twitter
YouTube and Ustream live videos
Create and manage new playlists
Advanced scheduling capabilities
Create and update playlists
Manage a single display or hundreds
Admin controls with multi-user control
Cloud media library for storing your media
Real-time content updates
Complete training and support