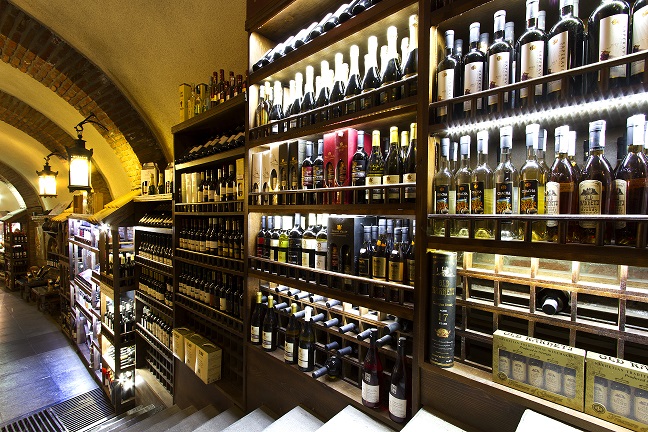 Digital signage for Liquor stores is a dependable, highly effective method of advertising sales, showcasing new items, weekly specials, tasting events and more. You can install digital signage for liquor stores around your store and aisle entrances, your cash register area and other areas that your customers congregate.
By installing liquor digital signage in high traffic areas of your store, you will be able to send targeted advertisements to those screens. This will make it easier for you to promote new sales while bringing awareness to specials and new products. Because liquor store digital signage is DIGITAL you will never again have to spend money on printed signage and will be able to remotely update the signs advertisements at any time!
Use digital signage for liquors to feature:
Your weekly ads and deals
Wine reviews and descriptions
Featured new beer arrivals
Product videos and commercials
Spirits specials and information
Store tasting and sampling event times
A New Way to Sell More!
Digital signage for liquor stores is the best way to in-store advertising. Because you can add a series of scrolling text, images, videos and other media you can display an unlimited combination of advertisements on the liquor stores digital signage screens.
Add custom streams of scrolling text that list daily deals
Feature media slideshows of commercials, ads and specials
Upload full-screen HD flyers and schedule them to rotate through
Sell sponsorship packages and ad spots to your vendors
Remotely Manage
Because the software for Liquor Store Digital Signage is web-based, you can easily upload your ads and edit pricing from any computer at any time. You will be able to send the updates to one screen at a time, groups of screens or stores all within one click.
This flexibility eliminates the need for printed signage, saves you times, and makes it easier for you to get your messages out in front of your customers!
Easy-to-Use Digital Signage for Liquor Stores
NoviSign offers liquor stores a cloud-based digital signage software that is useful and reliable. From any computer, at any time you can make on-the-fly updates to your liquor store digital signage.
Once the edits are sent, you can then monitor your screens status and view if they are playing new updates using the included monitoring dashboard.
NoviSign software can be installed on any Android TV, Android Media Player, Chromestick, Chromebox or Window Media Player.
Using the included drag-and-drop widgets, you can create dynamic content that features:
Images
Videos
Slideshows
Ticket
Shapes & Background
Label
Facebook
Twitter
News RSS
Weather
Clock
URL
Text
Polls
YouTube
Instagram