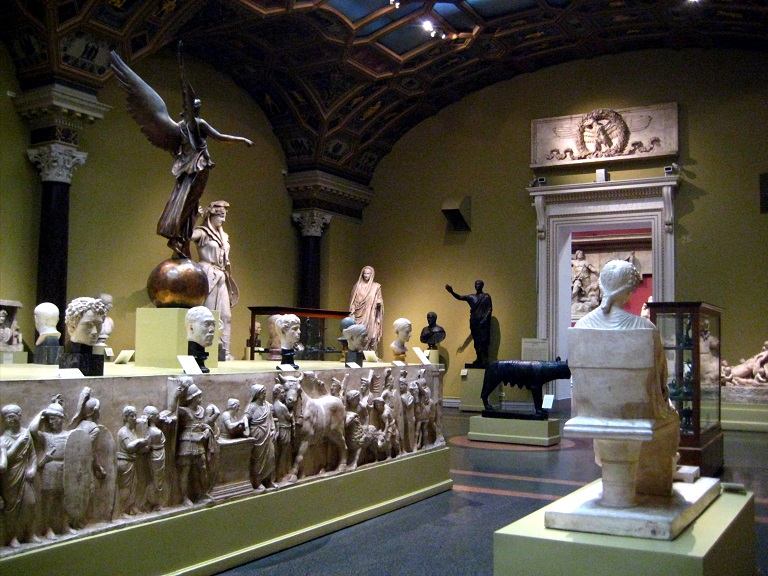 Digital Signage for Museums is the ultimate communications tools. From sharing general visitor information to spotlighting new exhibitions, digital signage for museums is the modern approach towards sharing on-demand notifications.
From any computer, you can remotely make changes to the screens content, then wirelessly send the updates to the museum's digital signs. This flexibility makes it easier for you to consistently share information across all screens and saves you time and money from having to manually update static signage.
Use museum digital signage to display:
Museums maps and guides
Daily event schedules
Visitor FAQ and amenities
Exhibition information
Membership and ticketing
Dining promotions
Unlimited Possibilities
With museum digital signage you can feature any number messages and media all on one screen. Slideshows, scrolling tickers, HD videos, interactive polls and social media feeds are all examples of media that your feature on your museums digital signage. Strategically install screens in high traffic areas of your museum to send targeted location-relevant information. This enables you to easily broadcast messaging that is useful and engaging for your visitors.
Favorite ways that you can use digital signage for museums include:
Welcome groups of visitors
Informational kiosks
Upsell special VIP passes
Promote gift shops sales
Upcoming special events
Self-guided tour information
Easy-to-Use Digital Signage for Museums 
NoviSign offers museum's a cloud-based digital signage software that is effective and dependable. From any computer, at any time you can make scheduled or on-the-fly updates to your museum's screens.
Once the updates are sent, you can then monitor your screen status and view if they are playing new updates using the included monitoring dashboard.
NoviSigns software can be installed on any Android TV, Android Media Player, Chromestick, Chromebox or Window Media Player.
Using the included drag-and-drop widgets, you can create dynamic content that features:
Images
Videos
Slideshows
Ticket
Shapes & Background
Label
Facebook
Twitter
News RSS
Weather
Clock
URL
Text
Polls
YouTube
Instagram