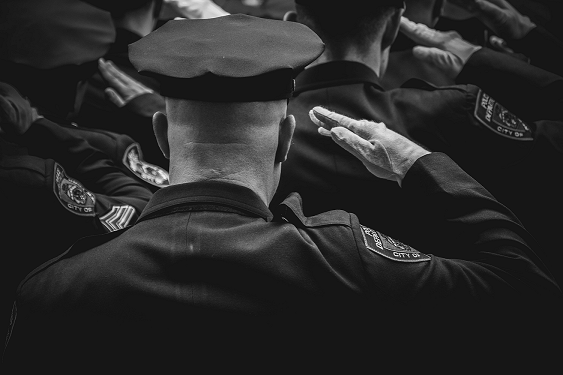 Digital Signage for Police Departments
Police department digital signage is today's new communication tool. Use Digital Signage for Police Departments to reach and inform your staff and visitors. Breakrooms, hallways, debriefing rooms and building entrances are locations that police department digital signage can be used. From displaying training information to daily schedules digital signage for police departments can be used to display real-time notifications, department news and more!
Internal information displays
The power of digital signage for police departments comes down to flexibility. From any computer at any users can remotely edit and update messaging and media then send the new information to the screens. This eliminates the need to print static signage and saves you time on having to manually update your department's signage. Use police department digital signage to display a combination of relevant information:
Most Wanted Bulletins
Crime fighting targets and goals
Logistical, tactical and intelligence information
Training protocols and information
Internal notifications and news bulletins
Emergency notifications and alerts
Command and district updates
Digital Signage for Police Districts
Use Digital Signage for Police Districts to share and display important information, latest crime statistics, and offender watch listings. In addition to sharing notification's you display important information on neighborhood crime levels and while spotlighting community outreach program success stories.
A Total Solution for Police Department Digital Signage
Use NoviSign's cloud-based digital signage for police departments to easily edit your messages then send the updates to single or multiple screens.
Unlimited media zones and includes customizable templates
Includes full training and support
Pricing starts at $20.00 per month per screen
Ask about our special discount for Police Departments
Want to learn more about police department digital signage? Give a call today or send us an email info@novisign.com with your RFP needs.