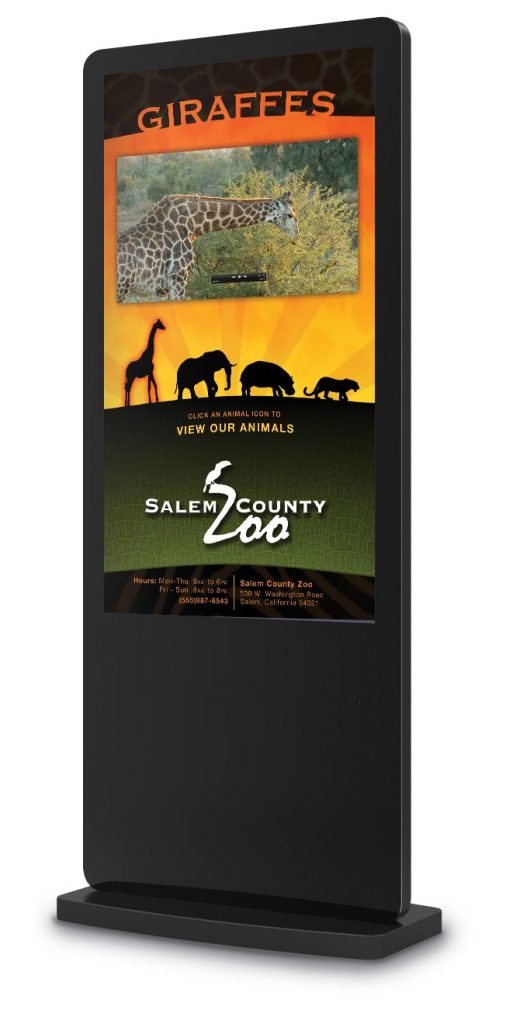 NoviSign Digital Signage today announced that their industry leading digital signage software now comes preloaded on United Visual Products new series of Digital COMPLETE™ Kiosks. Available in 43", 49" and 55" size the series are sleek, available in touch screen and can be remotely controlled and managed using NoviSign's cloud-based digital signage software.
"United Visual Products lines of digital kiosks have a proven track record of dependability" said Chad Bogan, Director of Sales and Marketing at NoviSign. "The kiosks built-in media players deliver exceptional media playback allowing users push the creative envelope using NoviSign's digital signage software, resulting in media-rich digital signage."
Because the line is commercial grade the digital kiosks in be used for a variety of applications. Advantages of the Digital COMPLETE™ Kiosks include:
Sturdy metal encasing that with stand public environments
Purpose-built with impact resistant tempered glass
Advanced cooling system allowing 24/7 use of the digital kiosk
Integrated signage player for hassle free setup
Freestanding digital kiosk with small form factor of 3″ x 18″
About NoviSign
NoviSign offers intuitive easy-to-use digital signage software. No IT background is needed and the software comes with everything you need to create and manage digital signage campaigns. From slideshows to engaging social walls, use NoviSign's digital signage software to design media-rich content that is engaging, live and dynamic.
Best variety of drag-and-drop widgets
Customizable template library
Instagram, Facebook, Twitter
YouTube and Ustream live videos
Create and manage new playlists
Advanced scheduling capabilities
Create and update playlists
Manage a single kiosk or hundreds
Admin controls with multi-user control
Cloud media library for storing your media
Real-time content updates
Complete training and support
About United Visual Products
United Visual Products has over 20+ years of manufacturing history in the visual communications industry. Located in Milwaukee, WI, UVP's features a 200,000+ square foot facility that servers over 8,000 active distributors. UVP stocks a full line of digital signage hardware:
Digital Kiosks
Touch Screen Displays & Kiosks
LCD/LED Wall Mount Displays
Video Wall Panels