We are happy to announce that the initial release of our NoviSign online Studio is now available also on HTML5.
Here is the link to the HTML5 based Studio: https://app.novisign.com/studio/
Please notice that the HTML5 Studio runs in parallel to the good old Flash based Studio (that now requires to approve the Flash every time in the Chrome browser).
White label partner URL will change accordingly (i.e. if it was http://app.example.com, it will now be http://app.example.com/studio).
This initial version covers ~75% of the Flash Studio capabilities – any missing functionality can be performed by using the Flash based Studio (and will update the same content).
The main features that we still need to complete are:
Preview
social widgets
translations
sharing features
groups
We will be working hard to release these capabilities and many more on top of them, in the coming short months.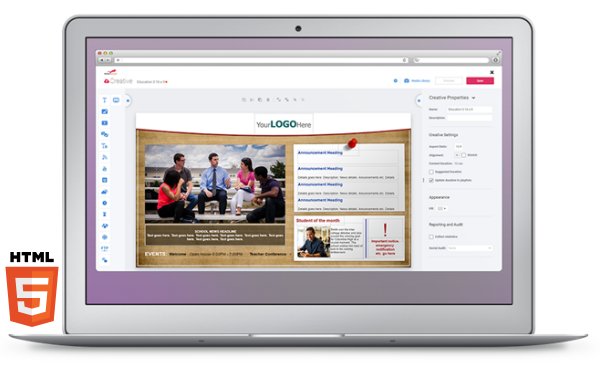 If you need a feature that is missing, you can always access the Flash based Studio and use it there. Changes that you are making in the HTML5 Studio will be reflected on the Flash based Studio and vice versa. The players would not be affected, as the same format is used by the server – player content will not be damaged!
If you encounter any bug or see room for improvement in the HTML5 Studio, please email us immediately at support@novisign.com
We are planning to perform small releases every two weeks to gradually complete all functionalities before the end of this year – we are urging you to give us feedback about the new release and prioritize your needs on the yet missing functionality, so we'll be able to respond to your needs.
Fedor.