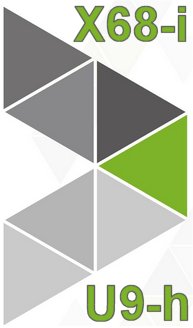 Well, Minix released a new announcement on their Facebook yesterday: It seems that a new product is coming: Minix Neo U9-h. Not to mention that only recently a new other model was born: Minix Neo X68-i.
So, what's new?
Minix Neo X68-i looks like the good old Minix Neo X7 (same box size) and also has 2GB RAM, 16GB storage, but this one came with support for 4K screen resolution, ability for auto-start (setting it in the Android settings, rather than opening the TV box with a screwdriver as we used to do with the X7) and support for screen rotation (which saves us the flashing custom firmware process – which we had to do with the Minix X7). The new one was dual band, as well with octa core processor (the X7 was merely quad core processor). With all these additions, they called it "i" – probably for "industrial" (to justify the high cost of 170 USD! and brand it as a higher quality for non-home usage). Still, the X7-i is my best choice for digital signage Android player.
The new Minix Neo U9-h (if "i" was standing for "industrial", I suspect that "h" stands for "home"), looks like a version of the X68-i, rather than a new version of the Neo U1. Same features, I suppose. I'm not sure about the existence of auto-start soft-setting and support for screen rotation, as this one comes with Android Marshmallow and not Android Lollipop as the X68-i. Even if it doesn't have it now, I guess that in the near future a custom firmware with these features for U9-h will pop up in the Minix forum or somewhere out there.
It's too fresh, hence I haven't got a chance to put my hand on the U9-h, but that will happen soon, as only recently I got my first X68-i.
Way to go, Minix!
The Dude.